We are excited to give our families a little glimpse of the staff here at GWCA and CAN, so that you can see who we are and why we love doing just what we do. Every day we come to work and love to connect with our families, but now we are going to show you whose faces are behind every phone call, letter and E-mail received.
This week we want to introduce you to someone that most of you know, our Adoption Consultant/Outreach and Promotions Manager, Lizzie Kovach! Lizzie is one of the first people that gets to connect with our families and wow, is she perfect for the job… Not only is Lizzie a rockstar, but she is so patient, caring and diligent as she walks with each family through the process of decision-making. There are so many decisions that families must make in the beginning of their journey, like eligibility and adoption desires. Lizzie never misses a step and makes herself available for families to count on 7 days a week. Mostly, we admire how she treats each family as if it were her first—with the utmost sincerity.
So without further ado… Meet Lizzie!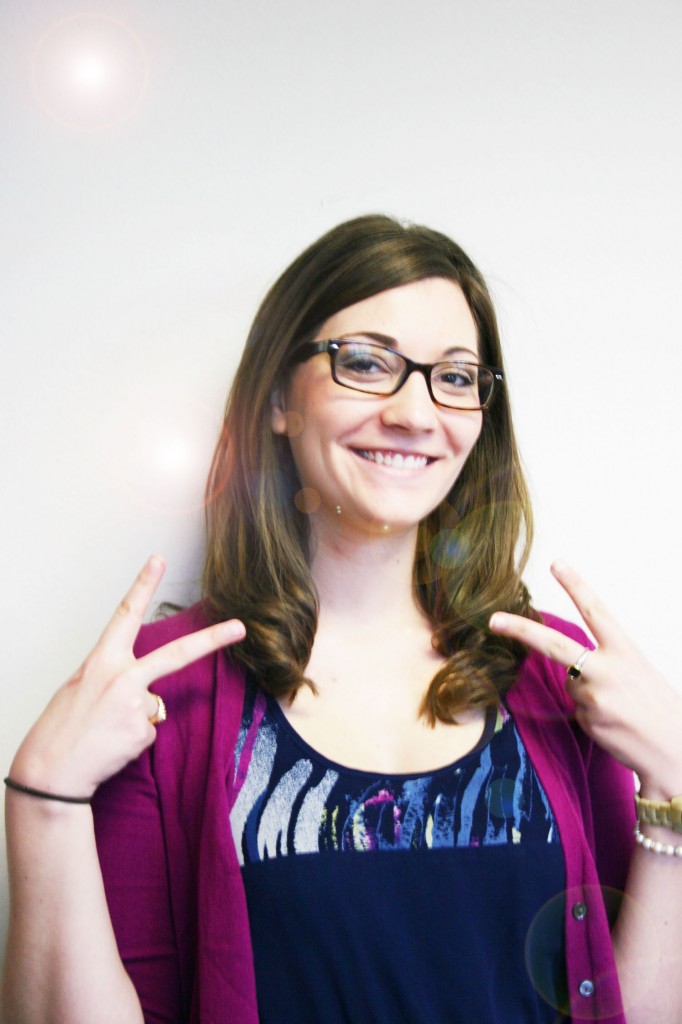 1.       What is your job title and description here at GWCA?
I am the Adoption Consultant/Outreach and Promotions Manager at GWCA and CAN!  I help families just beginning their adoption journey by chatting with them about possible adoption options, eligibility and how to get started with our agency. I also make sure all of our literature, programs, and social media are looking great!
2.      How long have you been working at GWCA?
I've been with GWCA/CAN for a year and a half.
3.      What do you enjoy most about your job?
I love getting to know why families wish to adopt.  I remember one family telling me adoption was their "first choice," and they wanted their child to know they chose adoption to grow their family.  This really touched me because I think all children deserve a family.  I like knowing I can help start a family's journey…in some small way.
4.      What is the most difficult aspect of your job?
I wish there were more hours in the day!  I constantly have new families inquiring about adoption and new ideas for improving our services.  I am so passionate about finding more adoption resources and being a trusted resource for my families.
5.      How have you grown personally from working at GWCA and with their families?
I have grown so much from my work at GWCA/CAN.  I have learned people value someone listening and advocating for them.  I might have single-parent families or first-time parents…and they so badly want to adopt.  I am genuinely excited when I help them find a program that fits their adoption desires…and even more excited when their kiddo comes home!
6.      Why do you love adoption?
I love adoption because it gives a child a chance to have a family.  Sometimes, it even gives parents a chance to have a family.  Adoption also allows families to be unique, accepting, and patient.  There is a passion in adoption no one can describe, but it is definitely felt.  I see this passion each day, and I love it!
Fun facts about Lizzie:
I love potatoes. Baked, twice-baked, French fried, mashed, scalloped, tater-tots…I just love potatoes.
A good quote can make my day! Here is one for you to enjoy: "Every adult needs a child to teach; it's the way adults learn." Frank A. Clark
My favorite movie is Back to the Future I, II, & III. I count the trilogy as one movie.
I enjoy traveling.  I usually spend my vacation time in NYC visiting my older brother. J
My favorite holiday is New Years Eve because it is a time to reflect on the last year and make goals for the new year.
"Lizzie works tirelessly to make sure we provide families with current information on the country requirements and the adoption process.  She thinks outside of the box and consistently comes up with new and innovative ways to overcome obstacles and problem solve. She is always positive and enthusiastic about her work. Lizzie is truly dedicated to helping families with their adoption journey, and can always be counted on to offer her assistance and support to her coworkers." –Lizzie's co-worker