We are excited to give our families a little glimpse of the staff here at GWCA and CAN, so that you can see who we are and why we love doing just what we do. Every day we come to work and love to connect with our families, but now we are going to show you whose faces are behind every phone call, letter and E-mail received.
This week we want to introduce you to one of our favorite people, our CAN Dossier Specialist, Fanny Trang! Fanny is just the coolest. She is super intelligent, passionate, refreshing, and generous. She works ridiculously hard, and she is a true problem-solver! Her own ethics and standards are always "off-the-charts" and it is evident in her work, and the way she carries herself.  We want to be like Fanny when we grow up–always marching confidently to the beat of her own drum!
So without further ado…meet Fanny!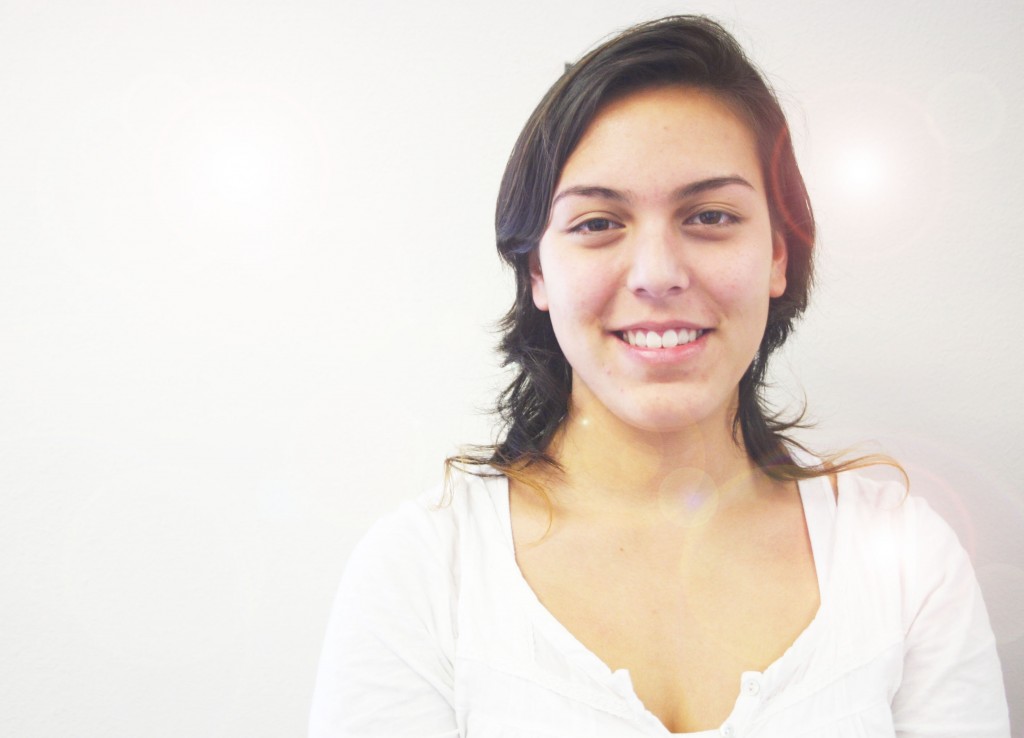 What is your job title and description here at GWCA?
I am the Dossier Specialist for CAN. I help families gather their documents to assemble their dossier until sending it to country. I advise and advocate for families, and for children. I also help out the Development Team and the Africa Adoption Counselor when calling French-speaking staff or government entities (mostly for DRC and Haiti).
How long have you been working at GWCA?
I started as an intern when I was still in college in September 2012. I am now a full-time member of CAN since February 2013!
What do you enjoy most about your job?
I truly enjoy talking to families and accompanying them on this journey. I am happy to help families navigate through this process and encourage them to keep going when they run into obstacles. Also, I really enjoy talking to our in-country staff in French!
What is the most difficult aspect of your job?
What is really difficult to deal with are all the different requirements since each country and each state have different documents they require and different ways of doing things. It can get very frustrating for both me and the families (I am pointing a finger at you, New York…!)
How have you grown personally from working at GWCA and with their families?
I have learned so much about adoption in general, which I wasn't familiar with when I started out as an intern. I also learned that people who really want to welcome a child in their family are very determined and brave because it is not an easy journey! I also learned that there are a lot of people around the world who try everyday to find homes for those kids who don't have the chance to have a loving family, and I am grateful to work with people like that.
Why do you love adoption?
Adoption is about uniting families together! It is also about giving a chance to a child– no matter where he is from, or what special needs he might have. A chance to go to school, to be loved, to have good living conditions, to receive medical attention, to grow up in a safe place and blossom! I think giving up a child for adoption must be one of the most painful, yet generous, acts that birth parents sometimes have to do because they have no other options, and they want the best for their child. And I am thankful that so many families open their hearts to welcome those children in need!
Fun facts about Fanny:
1. I am half Belgian and half Vietnamese. I am a native French speaker, and I sometimes get lost in translation and I start speaking "Frenglish" to my colleagues (they are very good at deciphering what I am trying to say). Right now, I am trying to learn Lingala, one of the most spoken dialects in Congo!
2. I got a degree in photojournalism and I used to work at a newspaper for a few years. One of my most memorable assignments was when I photographed former president Jimmy Carter! You can check out some of my work here :)
3. My parents, my brother and I live in three different time zones which make it a little complicated to talk on the phone (family reunions are even more complicated as you can imagine)…
4. My brother and I have a horse which lives a very good life in the green pastures of Belgium. He's going to be 28 year-old this year and he is in great shape for his age!
5. I love traveling and I have had the chance to travel on four different continents already (South America, Australia, and maybe Antarctica are next on my list)! My favorite places so far: Belgium of course, Cap de Creus in Spain, Grand Canyon, Berlin in Germany, Vietnam, Burkina Faso, and Austin, TX of course!
"Where do I even start with Fanny? First, she is hilarious and we all enjoy her fun-loving attitude! She keeps us on our toes and laughing constantly. But their is a much deeper side to Fanny…she is extremely generous and caring! She is always available to families and her co-workers that may need her. She participates in the little things- the ones that will never get her credit. She's awesome!" -Fanny's Co-worker