China Adoption
Adopting a child from China is a safe, stable process. In fact, more than 75,000 children have been successfully united with their forever families through China's adoption services. At Great Wall China Adoption, we pride ourselves in being a trusted leader and partner, with more than 8,000 adoptions to our credit. We specialize in finding forever families for healthy children and children with special needs. If you're considering Great Wall China Adoption, you're in good hands!
If you have any questions, please contact us at 512-323-9595 or contact us here.

The Process
The different stages of adoption through Great Wall China Adoption are:
Initial Consultation and Adoption AssessmentDossier Consulting (Dragon Dossier Service)MatchingReferral EducationTravel CoordinationTrip to ChinaPost AdoptionAdopt Again
At the initial phase, a China adoption consultant speaks with your family and answers all your questions about China adoption! At this point, you can also choose to
receive our free China Information Guide
. If a question comes up regarding your family's qualifications, the China adoption consultant will communicate with our China Division to verify your eligibility before moving forward.
During initial consultation, our team will review and screen your family's application in accordance with both Great Wall and CCCWA requirements to adopt from China.
Regardless of which service plan you opt to use for your adoption, your family's dossier is in great hands with Great Wall. Our dossier consultants are extremely experienced and will guide you through the paper chase with genuine warmth and unparalleled expertise. Our dossier consultants will:
Review your documents accurately and in a timely manner.
Advise you of any errors in your paperwork immediately, allowing you to correct the problem.
Send your approved dossier to China (on the Friday after it is approved).
Make sure your dossier is hand delivered to the CCCWA by our in-country staff.
Dragon Dossier Service
As an addition to Dossier Consulting, we offer a dossier preparation service called the Dragon Dossier Service. We will not only guide you in gathering your documents for the CCCWA, but we will also get them certified by the appropriate Secretary of State, authenticated by the appropriate Chinese Consulate or Embassy, and compile them for you…allowing for a stress-free adoption process for you and your family.

The biggest difference between the traditional adoption program and the China Waiting Child Program is the matching phase of your adoption journey. Unlike the traditional adoption program where the CCCWA matches children with families, Great Wall will match your family with a waiting child based on the parameters you indicate your family is most comfortable with. As a Great Wall family you will work closely with our matching specialists who will help you identify your forever child.
Once your dossier is sent to China, you will enter the referral phase of your adoption. Our experienced Referral Education Counselors are available throughout your journey while you and your family wait for a referral for a child. The following list includes some, but not all, of the services we offer while you wait.
Make sure your paperwork does not expire.
Provide you with informational updates.
Counsel and advise you.
Call you to discuss your child's information.
Email your child's photo to you.
Refer you to international adoption specialists.
Request an updated medical report as needed.
Instruct you in completing your referral acceptance paperwork.
Send your referral acceptance to China.
Deliver your referral acceptance to the CCCWA upon arrival in China.
Provide education about bonding and attachment, childhood development, Chinese culture, tips on parenting an adopted child, how to deal with cultural sensitivity, ways to childproof you home, and how to welcome your new child.
Once you've received your referral and accepted it, you will begin working with our travel staff to arrange your trip to China. The Great Wall Travel Team will share their wealth of knowledge and assist you in all facets of arranging your travel, such as:
Notifying you once you've been approved to travel.
Arranging your adoption appointments with Chinese officials, intra-China flights, transportation, tours, and hotel accommodations.
Requesting and confirming your American Consulate appointment for your child's visa.
Providing you with information about cultural differences and ways to be culturally sensitive while in China.
Verifying that your required paperwork is current and valid for travel.
Explaining what you can expect when you receive your child.
Giving you a detailed itinerary and assigning and providing your in-country guides' contact information.
Serving as your contact in the US if you have questions while you're traveling in China.
Great Wall's travel advising services don't end when you depart for China. In fact, our services are really just beginning. Each of our families is met at the airport by their Great Wall China guide and escorted through China for the duration of their travel. Great Wall also provides a scenic day-long tour of Beijing that includes opportunities to meet local people and preserve memories on film. Families get the opportunity to experience the culture and history of their child's birthplace firsthand.

The majority of our in-country guides are permanent staff members who work exclusively for Great Wall. This dedicated staff is solely focused on making sure your stay in China is the best possible. Our guides provide the following list of services to every family that chooses Great Wall for their adoption:
Prepare all of your adoption paperwork for you and make sure you meet all provincial rules and regulations.
Verify that your child's information is correct and make arrangements for you to receive your child.
Take your family to a doctor, if necessary, while you're in China.
Escort you throughout your travel to adoption meetings and appointments, medical exams, CIS and consulate appointments, and on provincial tours.
Interpret conversations with Chinese officials, orphanage staff and nannies, foster parents (if applicable), and hotel staff.
Review Chinese and CIS adoption paperwork for accuracy and errors, and prepare you every day for what to expect so there are no surprises.
The Great Wall China guides have an unparalleled reputation for excellence within the Chinese adoption community. Many of our families become so attached to their China guides that they continue to send letters and photos to them years after they have returned home with their child, and families adopting a second child from China often request the guide from their first adoption.
When you return home with your child, a Great Wall Post Adoption Counselor will welcome you home and provide you with information about the following items:
Re-adoption (highly recommended)
Local adoption support
Chinese cultural resources
Nearby Great Wall families
Your Post Adoption Counselor will advise you and periodically send reminders about your post adoption reports. The purpose of each report is to let China and Great Wall know how everyone is adjusting to the adoption.
The China Center for Children's Welfare and Adoption (CCCWA) requires that six (6) Post Adoption Reports be completed over the course of five (5) years after the adoption process.  
For Families with Travel Approvals prior to 01/01/2015 –
The Timing for these reports include:
| | | |
| --- | --- | --- |
| Report Number | Report Timing | Completed by: |
| Report 1 | One (1) month | Social Worker |
| Report 2 | Six (6) months | Social Worker |
| Report 3 | Twelve (12) months | Social Worker |
| Report 4 | Two (2) years | Family |
| Report 5 | Three (3) years | Family |
| Report 6 | Five (5) years | Family |
For Families with Travel Approvals after 01/01/2015 –
The timing for these reports include:
| | | |
| --- | --- | --- |
| Report Number | Report Timing | Completed by: |
| Report 1 | Six (6) months | Social Worker |
| Report 2 | Twelve (12) months | Social Worker |
| Report 3 | Two (2) years | Social Worker |
| Report 4 | Three (3) years | Family |
| Report 5 | Four (4) years | Family |
| Report 6 | Five (5) years | Family |
If you are interested in adopting from China again, GWCA would love to assist you with your second, third, or even fourth journey back to China! We do have reduced fees for our previous families, so make sure to ask our team about adopting again today. If you are planning on adopting within 12 months of your last adoption, you may be able to reuse your previous dossier. Only a few updates will be necessary, and GWCA would love to assist you with this process!
Children Available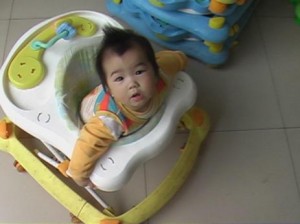 There are many boys and girls available for adoption in China. Before making your decision, consider the many factors including the wait time for a Healthy child versus a waiting child.  As the wait time continues to increase for healthy referrals, the majority of our families are choosing to adopt through waiting child. Learn more about the waiting child program here!
Available Adoptive Children
Boys and girls between 6 months – 13 years old
May have any level of diagnosed physical, medical, or developmental conditions
May be between 8 – 13 years old with no diagnosed special need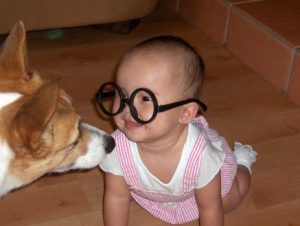 Eligibility
If you have any questions regarding eligibility, we would be happy to help you complete a free eligibility check prior to formally applying with GWCA. Please contact us at 512-323-9595 or contact us here to discuss eligibility in more detail.
| | Citizenship Requirements |
| --- | --- |
| | One adoptive parent must be a US citizen. |
| | Age Requirements for Parents |
| --- | --- |
| | |
| | Married couples/singles must be at least 30 years old to be eligible to adopt a Waiting Child from China. There must be no more than a 45 year age difference between the youngest parent and the child. |
| | Education Requirements |
| --- | --- |
| | Each potential adoptive parent must have at least a high school diploma or the equivalent. |
| | Financial Requirements |
| --- | --- |
| | Couples must show a positive net worth (assets vs. liabilities) of at least $80,000; Singles should have a net worth of $100,000. |
| | Must have an annual income of at least $10,000/person in the household, including the adopted child. For example, a married couple with two children living in the home must earn at least $50,000. |
Health History
Families are not eligible to adopt if any of the following apply:
Current diagnosis of major depression/anxiety; if previously diagnosed with depression/anxiety consult GWCA.
Diagnosed with alcoholism within the last 10 years or any history of illegal drug/narcotic use or abuse.
Major organ transplant/surgery within 10 years
Any previous history/diagnosis of cancer
BMI greater than 40
If one spouse is completely healthy and the other's medical condition does not inhibit their ability to parent a family may be eligible to adopt a waiting child.
Criminal History
Families are not eligible to adopt if any of the following apply:
Current warrants or currently on probation
Any use of/arrests for illegal drugs; any felony arrests
DUI or DWI charges within the last 5 years, regardless of outcome
Any arrest for a violent crime (examples: assault, domestic violence, child abuse/neglect)
| | Marriage Requirements |
| --- | --- |
| | Couples must be married at least two years at the time their dossier is submitted to China (first marriage). |
| | If either spouse has one or two divorces, the current marriage needs to be a minimum of five years; couples with three or more divorces are not eligible. |
| | Religious Requirements |
| --- | --- |
| | Families with religious beliefs prohibiting any kind of medical treatment will not be eligible to adopt. |
*Please note, if your family falls outside of these parameters and you are interested in adopting from China please contact our Waiting Child Team to see if we can find a way to work with your family.