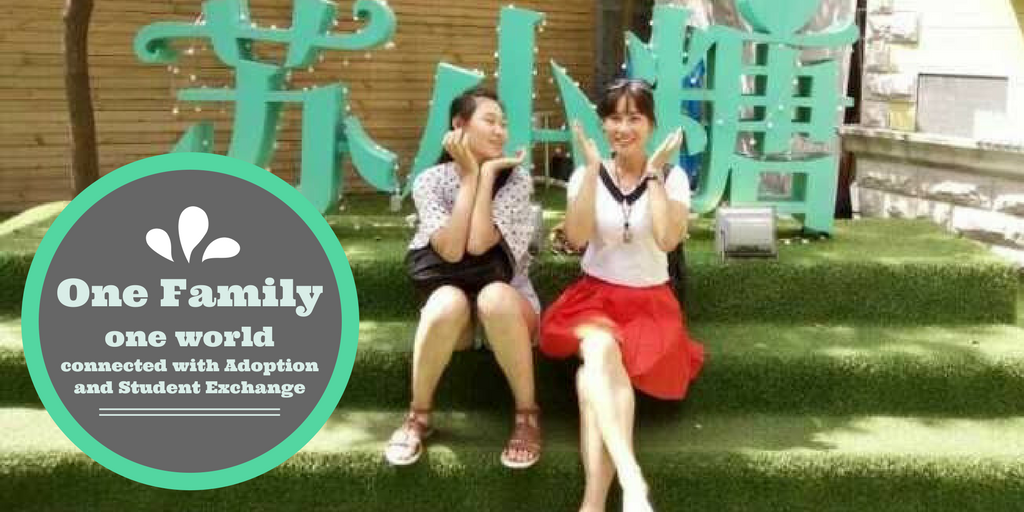 Student Ambassador Exchange (SAE) Mission: SAE was the hope of one of the adoptive parents from CAN, a parent who wished his child could see a world that was open and accepting to a variety of different cultures through study, work, and philanthropy. He believed that CAN's extensive international experiences with children and cultures the world over was the perfect match to bridging the gap between the United States and other countries. With that dream in mind, CAN decided to make the next step in connecting cultures by launching its Student Ambassador Exchange Programs. Our programs hope to connect lives, share experiences, and forge life-long friendships.
It may seem odd at first the a student exchange department grew out of adoption organization, but at the heart of the company is a shared mission. Through its work in adoption, orphan hosting, and student exchange, the larger organization that is Children of All Nations hopes to make the world just a little bit smaller for all children and families . It is our belief at Children of All Nations, and at SAE, that a broader understanding of cultures different from our own can make a better world for tomorrow.
Why Student Exchange?
As a host family you are given an opportunity to share the wonderful experience of learning about your host student's culture and sharing the knowledge of your own.  Families that want to host exchange students are people with an interest in sharing the experience of living with someone with a different culture.  They are also delighted to share with the students their own lifestyle in the United States.
Hosting exchange students is a way to add culture and richness to your life. You can teach your children about other traditions and ways of living outside the United States and hosting a foreign student is just one way to achieve it.
By hosting an exchange student you will learn firsthand the exciting traditions and ancient customs from a citizen of the country.  It is also a special time for the student to witness American culture and experience what it is like being the part of an American family.
What are Exchange Students Like?
Students who apply to come to the United States through Student Ambassador Exchange demonstrate enormous potential, in and out of school! They are brave to come to a whole new country for an entire school year – they are smart to pass exams required of every student for entry – but most importantly they are excited to be a part of the amazing experience that awaits them!
They are typically between 15-18 years old and are thrilled at the chance to do a year of study here in the US! We require all students to demonstrate they are ready for this amazing experience through an application process that includes interviews our SAE home office staff. Students also go through a pre-departure training that prepares them for the different culture, customs, and traditions they are about to experience.
Beyond that, they each come with their own interests and personalities. Extracurricular activities range from competitive robot clubs to dancing and singing in school talent shows. Most of our students come from small, close knit families. Some may have 1-2 siblings while others are only children. As a result they are incredibly close to their family and involved in the daily routine. With time, these students will adjust to their new surroundings and become a part of your daily routine too!
Host Family Requirements
Potential Host Families for our Student Exchange program will need to complete the following:
A FREE SAE Host Family Application
A free federal and state background check
A free home safety visit
Two letters of reference
An interview with a Program Coordinator
Provide three daily meals to the exchange student
A separate, which may be in a shared bedroom with a host sibling of similar age and same gender
Use of a laundry machine and facilities
A bathroom, which may be shared
Local transportation (students are not allowed to drive while in the program) and transportation to and from school if needed
Access to telephone and internet (wifi)
More Questions? Visit our Host Family FAQs page to get your questions answered!
How to Apply
If you and your family are ready to host a foreign exchange student and provide the opportunity of a lifetime, please contact us at 512.323.9595 ext. 3051 or email us at info@saeglobal.org!