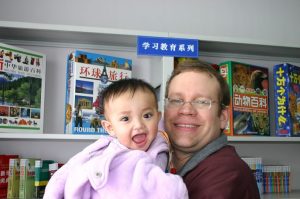 The process of adopting a Waiting Child through GWCA starts here! Our Waiting Child Program offers families the opportunity to adopt a child with special needs. Often, these children are the most vulnerable and need your love, support, and healing. The CCCWA has recognized Great Wall China Adoption with the #1 rating among agencies in the US for placing Special Focus children in the Waiting Child program. There are over 2,000 children currently available for adoption through the Waiting Child Program from China, and it is our goal to advocate for these children to find homes for as many of them as possible.
Get newly added waiting children straight to your Facebook!– Like us on Facebook!
Finding Your Forever Child
For more information about how our matching specialists will work with your family to find your child, be sure to review our free China Information Guide!