Family Stories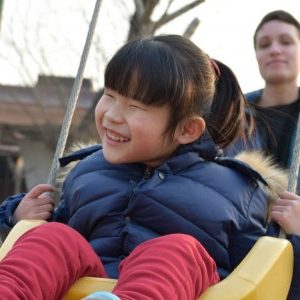 Over the years, GWCA has worked with families to bring thousands of children home from China. While the adoption process itself remains the same from one family to the next, each family's journey is completely unique. Here are a few of the stories that families have shared about
Family Videos
We love when families share their stories through videos. Take a moment to watch some of our sweet families' stories!
The Journey to Adopt Jillian Kate – China
Bringing Eve Home – China
The Adoption of Duo Ezra – China Hosting and Adoption
City on Our Knees – Haiti 
Jude's Adoption – China
Bringing Ben Home – China
Avery's Story – China
Our Adoption Story – China
Super Man is Coming Home 
This video shows the wonderful journey one of our families made bringing home their son. It's a beautiful story that we hope can encourage many to take the leap of faith and become a forever family for one of our beautiful children.
The password for this video is superhero.
Welcome Home Zeke
Bringing Natalie Home
"This video tells our family's story as we're waiting to adopt our third child, a baby boy in China!" -The Belote Family
Help ChuChu Come Home
His family has set up a site to donate to bringing him home, check it out!
Bella's Story
Bella came home in 2012, look at how far she has come!
Zoe's Story
Sean Wants Equality
After learning about MLK at school Sean wrote this song to share with everyone.