Great Wall China Adoption is currently not accepting applications for this program. If you are interested in learning about other adoption programs that might be a good fit for your family, please contact our Adoption Consultants today!
About the CONNECT Program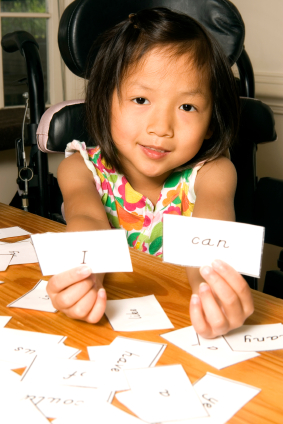 The CONNECT Program was created to help children who have previously been adopted into a home where the family and/or child were unable to adjust and move forward together as a healthy family. Our first step in working with families in the CONNECT program is to help provide the family resources to avoid a disruption or dissolution. Sometimes, however, despite a family's best efforts, they must face the difficult decision to find a new adoptive family for their child. This decision is made in the best interest of the child, and CAN's CONNECT program is in place to help those children find a forever family that will help them reach their fullest potential.
The CONNECT program works to match previously adopted children with a new adoptive family. Throughout this process, CAN provides resources and support to each of the families to help them through the transition. We also help "connect" families with an experienced attorney who can handle all the legal paperwork associated with a direct consent adoption. CAN will work with both sets of parents to legally ensure the child goes to a family that is prepared to care for their needs.
If you would like more information about our CONNECT program, our specialized adoption consultants are standing by to help! To have your questions answered, call us today at 512.615.1515 or email us at info@childrenofallnations.com.
Children in Need of Forever Families
Children available for adoption through the CONNECT Program can be of any age, but are typically children over the age of 4. In many cases, these children have emotional needs and require a parent who is prepared to guide them through these needs. Children we match through this program will have a profile already on file with CAN and have been brought to us by their current adoptive parents. We will work with each potential adoptive family to ensure they are a good match for a specific child in this program.
The Children available for adoption through the CONNECT program may fall into one or more of the categories below.
Boys and girls from approximately age 4 to 17 years old.
Children with emotional needs.
Children with physical needs.
Sibling groups of 2 or more.
Families considering adopting a child from this program will have access to the child's background information, including original referral information, current and past medical reports, psychological reports and school records. In most cases, additional information is available upon request.
Eligibility Requirements
A unique feature of the CONNECT program is that the current adoptive parent, or "placing parent", selects the family they deem as the best match for their child, with support from CAN's adoption counselors. However, the families who are best suited for this program are experienced parents who are resourceful and know that they must be prepared to parent a child with special emotional needs, including supporting them with professional help if necessary.
Children of All Nations has developed minimum adoption eligibility requirements to adopt through our CONNECT program. If you feel you are not eligible to adopt from our CONNECT program or you are unsure, we may be able to work with you. Please contact us for a free case-by-case consultation regarding your private adoption.
Citizenship: One parent must be a US citizen.
Age: No requirement.
Marriage status: No requirement; depends on the placing parents preference and the needs of the child being adopted. (Individual states/courts determine if unmarried couples may adopt under both names).
Previous children: No requirement; depends on the needs of the child being adopted.
Income: Parents must make at least $10,000 annually per person in the household, including the future adopted child; for example, a married couple with no children living in the home, must earn at least $30,000 annually. If a single parent is adopting, they must earn the base amount of a two-parent household, earning at least $20,000 annually for themselves, and an additional $10,000 per child/other dependents.
Medical: If either parent is not in excellent health, acceptance to adopt through this program is on a case-by-case basis.
Criminal History: Applicants with a criminal history of child abuse, violence or domestic violence, or any felony arrests are not eligible to adopt. Acceptance to adopt with a past criminal record will be evaluated on a case-by-case basis.
Religion: Spiritual beliefs must not prevent your child from receiving medical treatment of any kind.
Home Study–Ready: Preferably, families should have a private domestic or international homestudy done by a state-licensed adoption agency or social worker. In some cases, exceptions can be made, depending on the placing family's needs.
State of Residence: We are at this time unable to place children with adoptive families residing in NY, CO, IL, CT, MA, or DE.
Adoption Timeline
Once your family has a completed home study that has been approved by CAN, you will prepare a family profile which will be available for review by placing parents. You may be selected at any time, and you may request to adopt a child on our photo listing at any time if you are a good match for the child's needs. Some families are immediately matched, depending on if there is a child on the photo listing they have been approved to adopt and if the placing family feels they are a good match for the child.
The CONNECT Adoption Process
Application and Approval
To adopt a child(ren) from the CONNECT Program, please complete our agency application. For your convenience, you may access the application on our website. We will review your eligibility to adopt based on the US adoption guidelines and adoption eligibility requirements once we have received your application. If approved, we will provide you with our agency contract that outlines our fees, services and important information regarding the private domestic adoption process. Upon receipt of your signed contract, CAN will start to provide you placement services for a child(ren) from the CONNECT Program.
The Paper Chase
Once your agency contract is in place, it is time to get started on your home study, which will assess your readiness adopting through the CONNECT program and help prepare you for adoptive parenthood. Your home study will be reviewed and at our headquarters in Austin, TX before being approved for this program.
Identifying a Child(ren) and Matching
We will update our CONNECT child profile and photo listing with children as the placing families enroll them in our program. We encourage families interested in this program to review the children's profiles and consider whether they would be able to parent the child given their personality and needs. When you express your interest in a specific child, your profile is sent to the placing family for review. In addition, your counselor will contact you to discuss the details of the child's case and whether you would be a good match for that child. If you would like to seriously consider a child, please reach out to our CONNECT program coordinator for more information on that child.
Relinquishment, Interstate Compact, and Picking up Your Child(ren)
After you are matched with a child or sibling group, and the placing family has chosen you as the adoptive family for their child, CAN will facilitate both sets of parents moving forward with legal paperwork and court processes to proceed with termination of parental rights and the adoption process. Once you take custody of the child, you and the child will then fly or drive to your state of residence. If the child is residing in a different state from which you reside, we will need to receive Interstate Compact approval from both states before you may cross state lines and return home with the child. Because most states do not allow the adoption to be immediately finalized, a post-placement period will ensue.
Post Adoption Requirements
Post placement reports are required in adoptions by any or all of the following: the adoption service provider; the home study service provider; the foreign country the child was adopted from originally (if applicable); state and federal law. CAN and the Prospective Adoption Parent(s) have a mutual commitment to submit all reports ON TIME and comply with all of the regulations and requirements. At minimum, typically 6 post-placement reports are required before adoption finalization, depending on your state of residence.
CAN offers Online Hague Parent Education Courses to help adoptive parents meet the minimum credit hours required by the Hague Convention. These services, along with the other amenities available to CAN families, are designed to make your adoption process as effortless and enjoyable as possible. These fees are not included in any item listed above.
The adoption process requires proper document preparation, filing and approval with the ICPC. Adoptive families are responsible for paying the set fees associated with each step. Domestic private adoption also involves traveling to the placing family's home state, sometimes more than once if you are requested to meet the child prior to custody transfer. Travel costs include airfare, accommodations, meals and ground transportation. All fees are set by and are paid to third parties and may vary from case to case. These fees are not listed above.
For more details on the adoption process and estimated costs, you may request our CAN Outreach Guide.