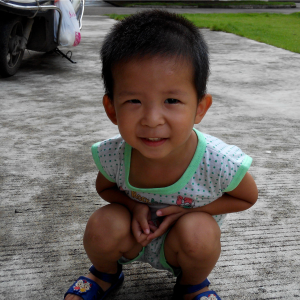 Hi there! My name is Hoyt and I am 3 years old. When I was young, some nice doctors corrected my anal atresia and the extra finger that was on my right hand. Now the doctors tell me I just have hypospadias and penile scrotal transposition. I live with a nice foster family who take good care of me! I even help my foster mom work in the grocery store and help take money from the customers. Though I am a little small for my age, I love to talk and run around! Making new friends is easy for me. I hope to find my forever family soon!
---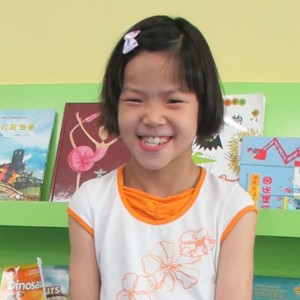 Hi there, my name is Maryam and I am 9 years old! I have something called cerebral palsy, which makes it a bit challenging for me to walk. However, I can still get around just fine as long as you are patient with me! I am enrolled in school at my orphanage and I am learning math, music, English, and art. My teachers say that I am cognitively behind my peers, but that I also have a lot of potential! I listen to instructions well, get along with other kids, and am always willing to share my food and toys with friends. My caretakers describe me as an affectionate little girl who loves to laugh and smile! I hope that my friends at Great Wall can help me find a family to share my happiness with!
---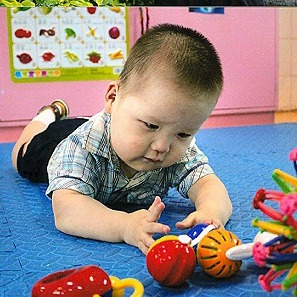 Hi! My name is Ryker and I am 2 years old. My doctor tells me that I have something called PKU which means that my body metabolizes food differently than most other kids, but I don't let that keep me down! I eat a special diet and now I have become cute and plump. I am a giggly little guy who loves one-on-one attention and lots of cuddles from my caretakers. I hope my friends at Great Wall China Adoption find my forever family for me soon!
---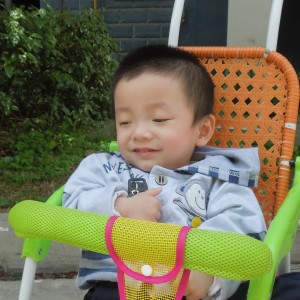 Hello! My name is Eddie and I am 2 years old. My doctor tells me that I have a concealed penis and undescended testes. I also need some glasses! I live with a kind foster family who play music for me and take me outside. I am delayed compared to my peers and am not yet walking or able to stack blocks. I am able to grasp objects and know a few words. I can follow some directions and always pat my belly when I am full. My foster family hopes to stay in contact with my forever family once they find me!
---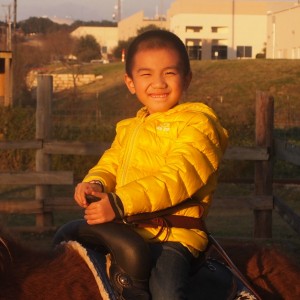 An An is a lovely 6-year-old boy and an absolute delight. He has a joyful and cheerful disposition, a sweet spirit, and an infectious smile. He is smart and resourceful in his interactions and playing. He enjoys playing with cars, dolls and animals, flying helicopters, and almost any mechanical objects. He enjoys playing pretend games, like pulling pretend luggage around the house and pretending to cook and serve us with play food, plates, cups, saucers, etc. He loves music and often sings as he goes about his day, and he's been enjoying learning to play his new harmonica. He interacts well with other children: in our case with our 7- and 8-year-old daughters. He also has a good memory and surprised us by quickly learning things like where all of our dishes go and where we turn to get to our house. He has adapted so well to life in a family, and loves the bedtime rituals of bathing, brushing teeth, getting into his pajamas, and reading; but he also has an endearing habit of making sure the proper lights are turned off, doors are locked where they need to be, etc. He clearly is proud to show he can take on big-kid responsibilities. An An has to work harder than most children to climb up steps and to get himself up off the floor. But he does navigate steps well, though he needs a boost at times getting into vans or other high places. He is able to walk normally, except that he has to be more careful than other kids in negotiating uneven surfaces, and steps. He doesn't let this slow him down or limit his activities. On playgrounds, even with many unfamiliar children, he is not inhibited about climbing the equipment and riding down slides. He accepts help sometimes from us or from our children; other times he wants to show that he can do things alone even if it is harder for him. An An can sometimes act like a much younger boy. He has a strong stubborn streak, which will sometimes manifest itself in a tantrum. Those tantrums did lessen over the weeks, however. He also enjoys being held, cuddled, and paid attention to and will come and say "Mama bao bao" when he wants to be picked up and carried. As our 7-year-old (without prompting from us) wrote in her journal, "An An is the best boy I have ever met. He is cheerful and happy." An An loves being a part of a family and will be a blessing and joy for whomever is lucky enough to adopt him. -An An's Host Family
---
Read More