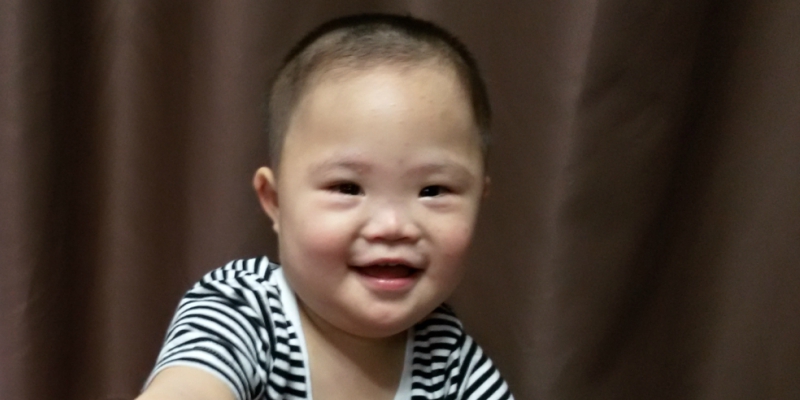 In honor of Down Syndrome Awareness Month, GWCA's Sponsored Star for October is Fiona, a precious 3-year-old girl who absolutely rocks her extra chromosome!
Fiona seems to be doing well overall! She knows how to walk and is saying some words. Although her speech is slightly delayed, communication does not seem to be an obstacle for her. She understands instructions from her caregivers such as "sit down, stand up," and she can point the position of "nose, eyes, and ears" on someone's face. Fiona is described as being cute and affectionate. She will kiss her caretaker's face when she is happy.
As our Sponsored Star for October, Fiona as a $2,000 grant available towards her adoption fees! If you're interested in learning more about Fiona, visit our photo listing or contact our matching specialists today!
What is a Sponsored Star?
On the 1st of each month, Great Wall China Adoption will feature one of the kiddos from our Orphanage Partnerships as our monthly "Sponsored Star!" As our Sponsored Star, that child will be provided a $2,000 grant towards their adoption fees. Each of the kiddos selected is a Special Focus child, meaning they have not found their Forever Family yet due to their age or the degree of their needs. Together, we can find loving homes for these amazing kids!
We encourage any families interested in learning more about our Sponsored Star of the Month to visit our China Waiting Child Photo Listing, or contact our China Matching Specialists to learn how you can be matched today! Check back on the first of each month to meet the newest featured child!
Resources
– Learn more about China adoption
– Visit the Waiting Child Photo Listing
– Contact a China adoption specialist
Read More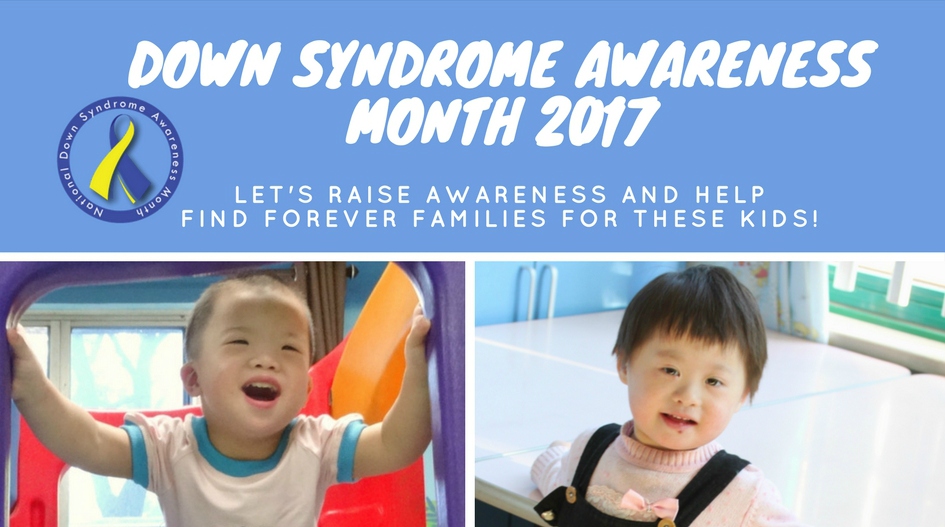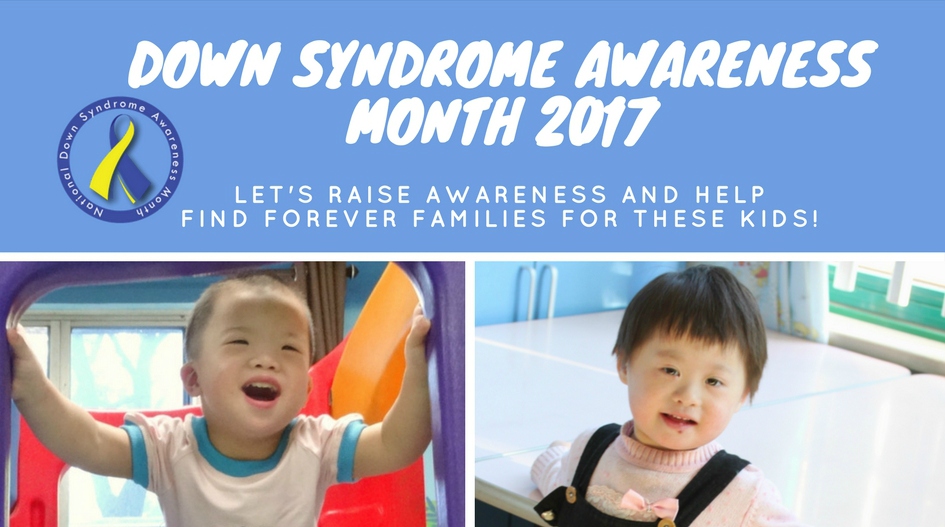 October is Down Syndrome Awareness Month, a time when we come together to spread awareness of Down syndrome, to show support for those with the condition, and to celebrate their abilities and accomplishments. Down Syndrome Awareness Month is particularly significant to us in the adoption community because many Waiting Children around the world in need of families have Down syndrome.
What is Down Syndrome?
According to the National Down Syndrome Society, Down syndrome is the most common chromosomal condition. It occurs when an individual has a full or partial extra copy of chromosome 21. This additional genetic material alters the course of development and causes physical characteristics associated with Down syndrome, including small stature and low muscle tone. Each person with Down syndrome is a unique individual and may possess these characteristics to different degrees, or not at all.
Most people with Down syndrome have cognitive delays that are mild to moderate. However, this is not indicative of their many strengths and talents. Although people with Down syndrome are at an increased risk for certain medical conditions, healthcare and treatment of these conditions allow for most people with Down syndrome to lead healthy lives.
To learn more about Down syndrome, visit the National Down Syndrome Society.
GWCA and CAN's Waiting Children
Our China and CAN matching specialists are currently advocating for several kids with Down Syndrome. These wonderful children deserve the opportunity to grow up in a loving family. If your family is interested in learning how you can be matched with one of these incredible kiddos, visit our Waiting Child photo listings or contact our matching specialists today!
Read More