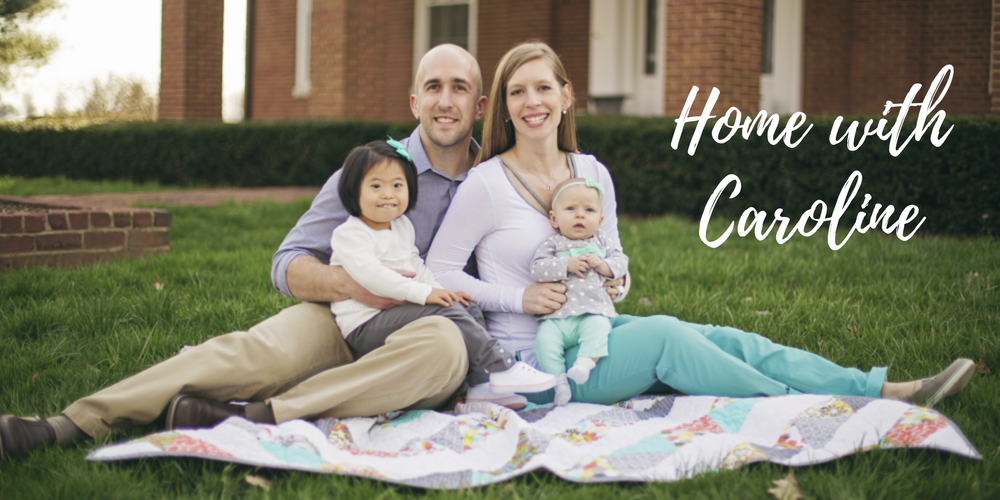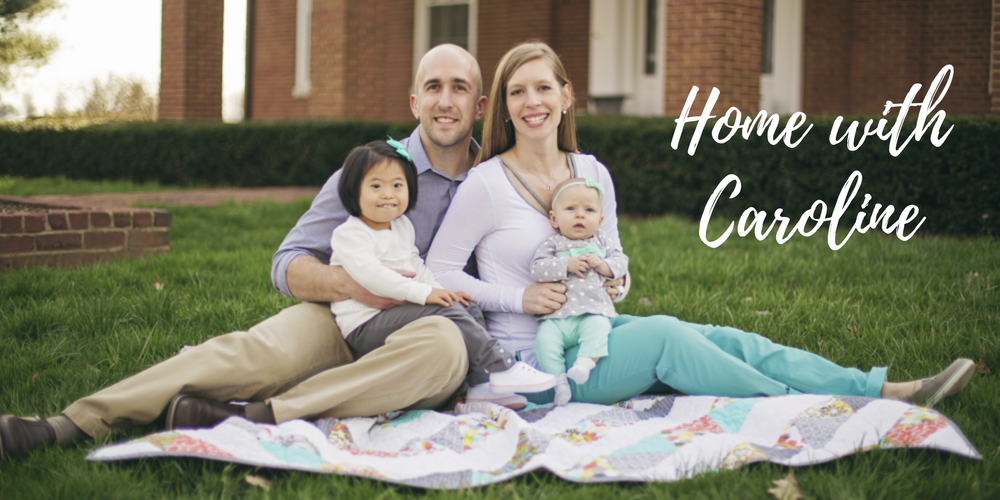 For Down Syndrome Awareness Month, we checked in with Lindsey and Jesse, who adopted the sweetest girl Caroline last year. Once they saw her picture during their adoption search, they fell in love. At that moment, they knew they had found their daughter. When we previously spoke with Lindsey, she said, "We don't see her as a little girl with special needs, we see her for her bright smile, adorable pigtails, and the daughter we will love with every fiber of our being." This time, we hear about how life has been since Caroline came home.
To read more about their journey to find Caroline, visit our blog here!
Click here to watch a touching video of Caroline meeting her mom for the very first time!
Did you expect to parent a child with Down syndrome?
"We knew we wanted to adopt a child with special needs when we were first inspired to adopt by another family, who adopted a young girl with Spina Bifida and a boy with a cleft palate. We knew that we would be able to offer a child who needed some extra love and attention with those extra things. What we didn't talk about or anticipate was falling in love with a little girl who had an extra chromosome. But we did, and our conversation changed from just the physical needs to what it meant to parent a child with cognitive needs."
How has it been since Caroline came home? Have you experienced any challenges, and what has been rewarding?
"Having Caroline home has been so incredibly wonderful. She is so eager to learn and has blossomed at home and in school and her therapies. She is so loving and freely offers the best hugs with soft pats on the back and sweet kisses. She loves to be a big sister and comes running when the baby cries, waving a pacifier or stuffed toy to make sister happy again.
The greatest challenge I think has been navigating the communication barrier and having realistic expectations. We have a child who doesn't speak English but communicates in her own way, and it has been a challenge to us as her parents to learn what that is. Not to mention we don't know where to start with our expectations because we didn't develop with her; she came to us with her learned strategies that we don't know. It can be very overwhelming to not feel understood, and Caroline does struggle with expression and can shut down and give up when we don't understand each other right away.
To combat this we are working with baby sign language videos and communication boards with pictures, and this has provided us with excellent tools to navigate this barrier and continue to work on learning from each other every day. Each week she learns a new word or two and speaks more and more clearly, and she is just as proud of herself as we are of her."
Is there anything you wish you knew before adoption?
"Oh good question. We had such good advice like – manage your expectations, as in don't have any! That way you won't be disappointed but instead will be really happily surprised."
Resources:
– Learn more about China adoption
– Visit the Waiting Child Photo Listing
– Contact a China adoption specialist!
Read More