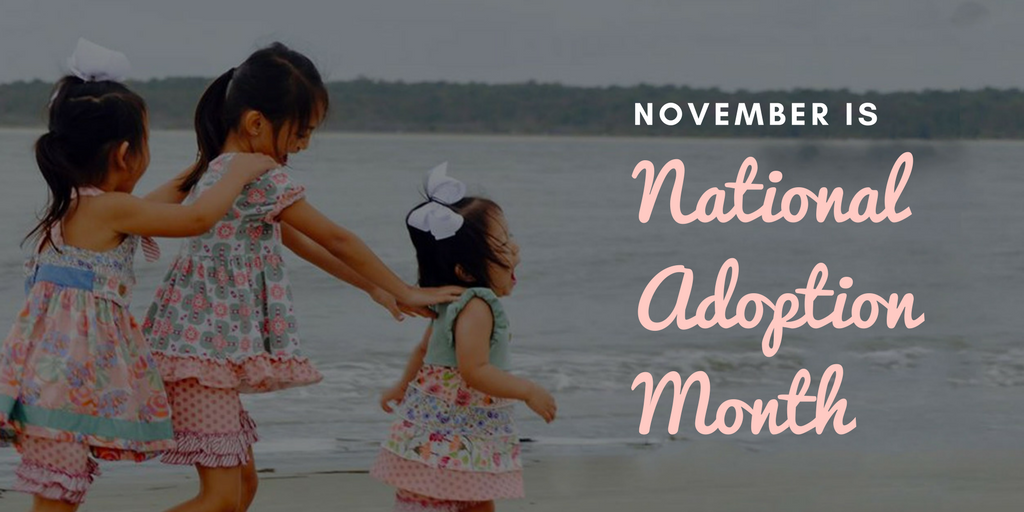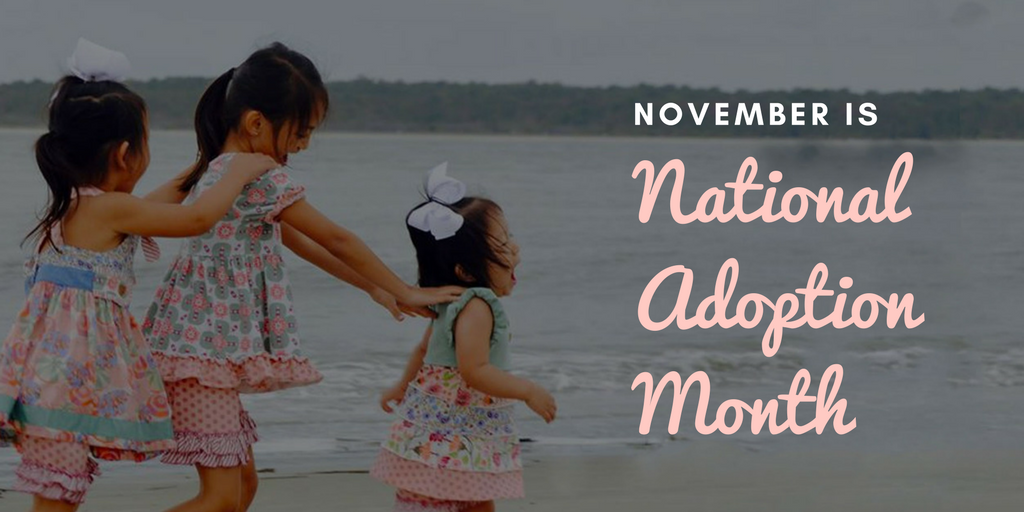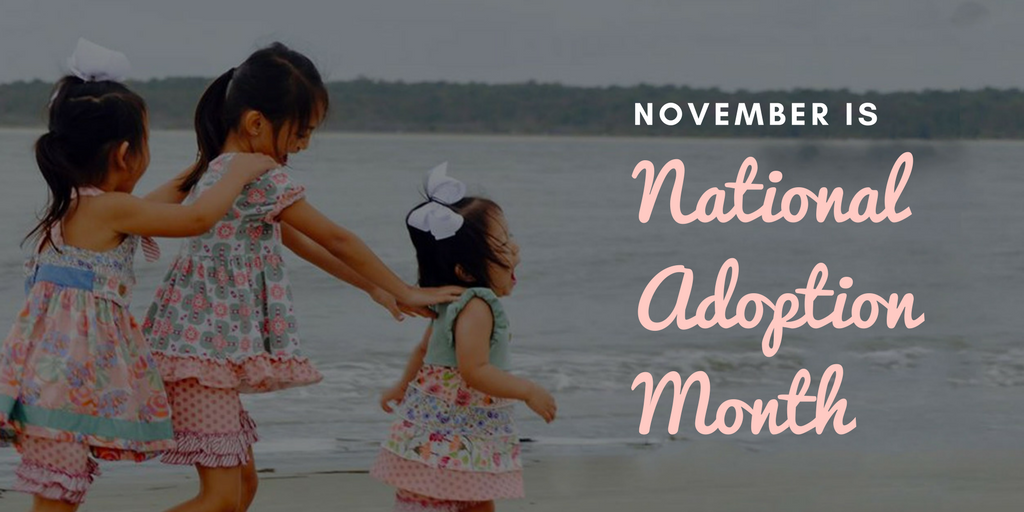 November is National Adoption Month! Did you know that 140 million children worldwide are estimated to be orphans? This month, our focus is to spread awareness for the children who are waiting to be adopted. Every child deserves a loving family to call their own and to feel wanted and needed. Together with your help, we can raise awareness about adoption and ensure these kids find their forever families.
Here is a sneak peek of what's coming this month:
Featured Waiting Children
Answers to the top questions about adoption
Information about the most common special needs in adoption
Reasons to adopt an older child
Family adoption stories
Volunteer opportunities
And more!
Stay tuned on our Facebook page, China adoption blog, and Children of All Nations blog for the latest adoption information!
Resources
– Learn more about our adoption programs
– Visit the China Waiting Child Photo Listing
– Visit the CAN Waiting Child Photo Listing
– Contact an adoption specialist
Read More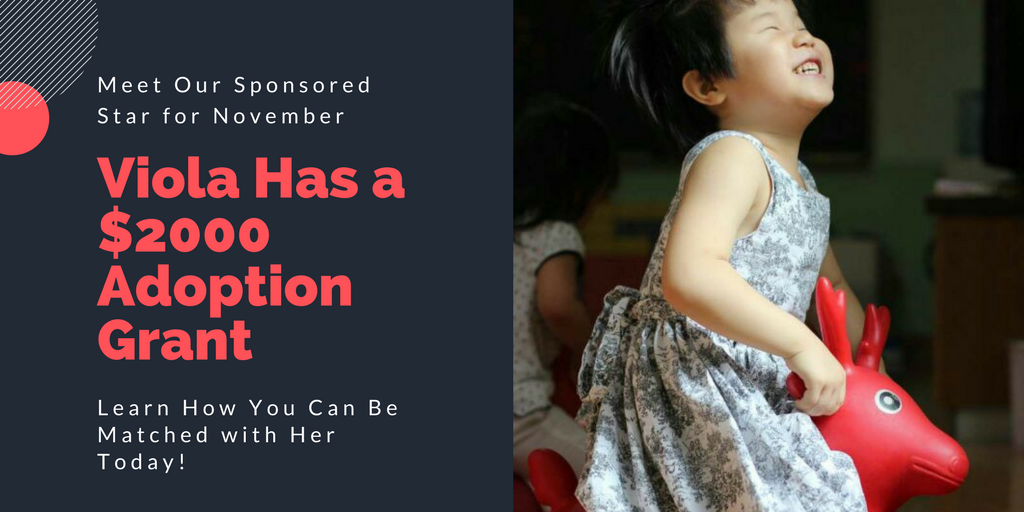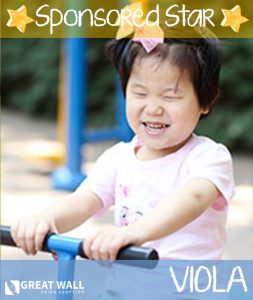 GWCA's Sponsored Star for November is Viola, a bright and happy 5-year-old girl who loves giving hugs and being helpful. She's kind to others and likes to share with other children. She's also very exploratory and loves to learn new things.
Viola has nystagmus of both eyes and reduced vision, but she has a very strong light sense and can navigate around her orphanage and find her favorite things easily. She's a very brave little girl who does not let her vision impairment slow her down. She would thrive with the love of a family!
As our Sponsored Star for November, Viola has a $2,000 grant available towards her adoption fees! If you're interested in learning more about Fiona, visit our photo listing or contact our matching specialists today!
What is a Sponsored Star?
On the 1st of each month, Great Wall China Adoption will feature one of the kiddos from our Orphanage Partnerships as our monthly "Sponsored Star!" As our Sponsored Star, that child will be provided a $2,000 grant towards their adoption fees. Each of the kiddos selected is a Special Focus child, meaning they have not found their Forever Family yet due to their age or the degree of their needs. Together, we can find loving homes for these amazing kids!
We encourage any families interested in learning more about our Sponsored Star of the Month to visit our China Waiting Child Photo Listing, or contact our China Matching Specialists to learn how you can be matched today! Check back on the first of each month to meet the newest featured child!
Resources
– Learn more about China adoption
– Visit the Waiting Child Photo Listing
– Contact a China adoption specialist
Read More