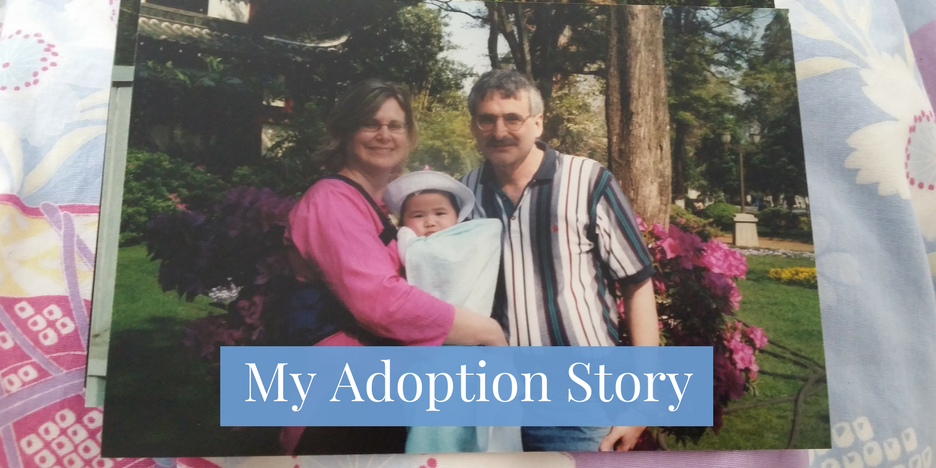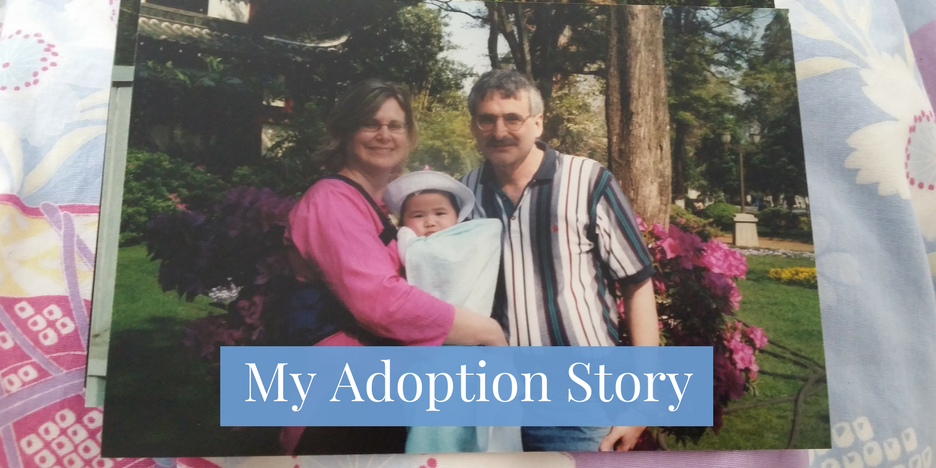 Grace, a former adoptee through Great Wall China Adoption, shares her story about growing up adopted and reflects on how adoption has shaped her into the person she is today.
"I sit here with so many thoughts in my head not knowing what to write about, so I'll start off with an introduction. Hi, my name is Grace, and I'm 17 living in Los Angeles, California. I was born in Kunming, China within the Yunnan Province sometime in April of 2000 and adopted when I was 10 months old by my two wonderful parents.
At the time, my parents were living in Buffalo, New York and from what I was told, they started the process of adopting me in 1998. I was told it was always the plan that my mom wanted to adopt. Slowly as I've grown up, I've learned more and more about my past and where I came from. Being adopted has been one of the best things that has happened to me but at times one of the hardest things that I've had to come to terms about. For as long as I could remember, I've wondered who I truly am and wondered why I was given up. For years I have visited that question of 'why was I given up? Why wasn't I wanted? And was I not good enough?' Sometimes those type of things get to you, but my dad has been such a supportive factor in my life that has helped me with those questions.
Before I was seven, I started seeing a family therapist. I wasn't sure why, but I took a liking towards her, and later I discovered it was because my mom had cancer. My mom was battling her second battle with cancer, and on July 12, 2007, heaven gained another angel. Being adopted and losing my mom at such a young age has impacted my life tremendously. I've felt lonely and abandoned for so much of my life, but my therapist has helped me with that.
Being adopted is something I always have and will carry with me, but it has led me to meet some of the best people in my life. I know five others who are adopted from China, one of whom I discovered is from the same province as me and another who has become one of my best friends. Recently, I asked my dad if he and my mom knew what they were in for in terms of how it may impact me psychologically, and he replied by saying it was definitely an unknown. People tend to forget that when you bring a child home, it may not be all rainbows and unicorn fuzz. For example, I've been told another one of my friends' little sister reacts in utter rage about being adopted. On the other hand for my best friend and I, it has always affected our self-esteem, or sometimes some of my friends just never talk about it because it upsets them. There is a level of uncertainty that comes with adopting any child, but it is an outcome that I think is worth it, as it can change the entire fate of a child.
I have a lot of positives and great memories about being adopted, some of which occurred in elementary school where my best friend and I would pretend we were long lost sisters, or sometimes I would imagine I was secretly a princess and that my biological parents were really royalty. My creative, childhood mindset has morphed over time to my outlook on the situation and the brainstorming I've come up with over time. I have become more mature from an experience that happened to me as a baby, but I wouldn't trade any part of it for the world.
Everyone asks me, 'If you could, would you meet my bio parents? Or have you met them? Or do you know why you were given up?' And at times those thoughts annoy me because growing up with my own questions, of course I've thought about all of those, and sometimes that's all I've ever thought of. From time to time I still wonder why everything happened the way it has, but it has made me see the world in a different light. I have decided that I want to dedicate a part of my life and use my voice to become an advocate for child adoptions, bring awareness, and to find ways to help orphans.
I'm very thankful to not only my parents, but the people involved in taking care of me and helping my parents adopt me and become the person I am today."
Resources
Read More