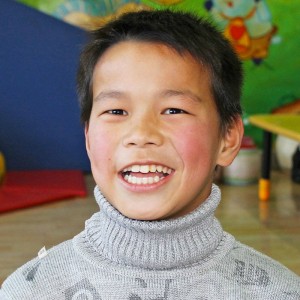 Jacob is an amazing 12 year old boy that has cerebral palsy.  One of our Great Wall staff members met Jacob when she visited China last month and she said that he is happy, smart, kind and charismatic kiddo!  Jacob was just beaming with joy and enthusiasm the entire time our GWCA staff member was there!  Our Great Wall staff member said that even though he has cerebral palsy that it doesn't affect his ability to walk, run or dance. He does not need any assistance with getting around at all. He can play with his friends normally just like any other child. His CP also doesn't affect his ability to write or pick up small objects. He can speak and have conversations, but his pronunciation is sometimes unclear due to his jaw muscles being quite tense. Jacob is in 5th grade and is one of the top students in his class. His caregivers say that he is very smart. He has great self-care abilities such as dressing himself, bathing himself and eating on his own. The caretakers at Jacob's orphanage said that he is always asking when he will be getting a Mom and a Dad.  Jacob told our Great Wall staff member that he really wants to be adopted!Jacob will age out of the China adoption system in about a year and a half, so he really needs to find his Forever Family soon. Will you be that family? If you are interested in learning more about Jacob, or if you would like to talk to the China Matching Specialist that met Jacob in China, please feel free to contact us! We look forward to helping Jacob find the parents he has always dreamed of! Watch My videos: Video #1, Video #2, Video #3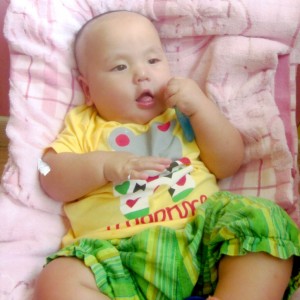 Chandler is an adorable little 2 year old who loves to smile! Chandler was born with aplasia of his optic nerve. There is limited information in his file regarding how this affects his vision, but Great Wall is working to get an update. At the age of 10 months he entered an infant program where he thrived. He was able to roll over, grasp toys, babble and giggle. At the age of 1 year and 4 months he could sit up on his own with some support, imitate adult's words and actions, and has a routine schedule. He is described as being an introverted kiddo who loves listening to music and playing with rattles. Contact Great Wall if you'd like to review his file!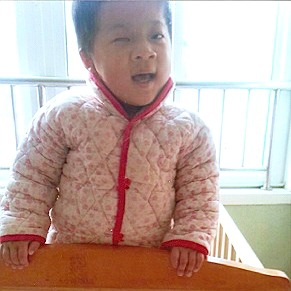 Jenna
is an adorable 7 year old girl who is blind in her right eye. Her file indicates that she has some mobility impairment as well, but her orphanage has done a fantastic job providing her with rehabilitation services. Her caregivers have also provided her with sensory integration training to assist with her partial blindness! She loves to learn and spend time with her caregivers and teachers. Although she has some trouble walking, she loves sports and loves to play with balls and cars. If you'd like to review her full file, please reach out to Great Wall!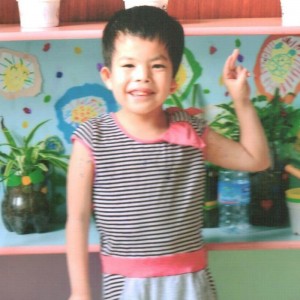 Marnie
is a sweet 8 year old girl with mild cerebral palsy and an outer ear deformity. Although her outer ear formed a little differently, she is able to hear well! Her caretakers say that she loves to play games with the other children and does well studying and following along with her teacher. From her file, it sounds like Marnie can walk, but she may have trouble moving her right side. If you'd like to learn more about Marnie, please reach out to Great Wall!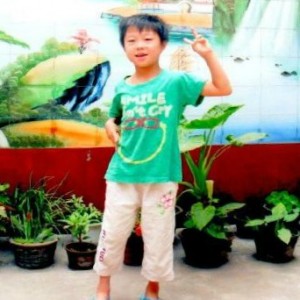 Esther
is a great little girl that just turned 12 years old. Esther's right hand doesn't work very well and her right foot has a little less flexibility than her left foot, but other than that she seems to be doing very well! She can walk, run and jump normally and she can write and do other tasks with her left hand. She has normal intelligence compared with her peers and she is in school in a regular class with other children. Her best subject in school is math. She can communicate well with adults. Like many young girls she likes going shopping and buying new clothes. She also likes playing with water toys and playing outside.
You can contact the China Home Finding Team at Great Wall if you would like to learn more about adopting Esther. We hope we are able to find Esther her Forever Family soon!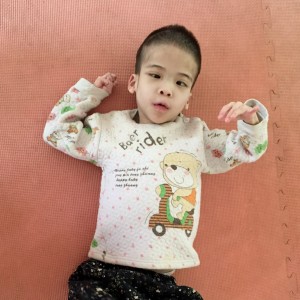 Hello! My name is
Abigail
and I am 9 years old. My doctor's say that I have cerebral palsy, but that doesn't stop me from being a happy kiddo! I am very close to my caretakers, and love to spend time with the other kiddos in the orphanage! My file is a little outdated, but my friends at Great Wall are working hard to find out more about me! Please reach out to Great Wall if you'd like to learn more!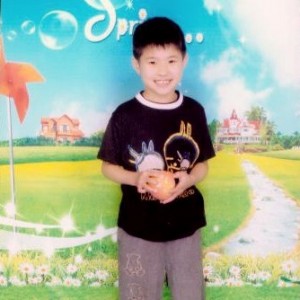 Sadie
is a sweet girl who will be turning 10 this May! Sadie has significant hearing loss and unable to speak, but she does a wonderful job communicating her needs to her caregivers. She also has some motor delays, but is able to walk on her own without assistance. Sadie is partially deaf, but is sometimes able to hear music or hear her name being called by her caregivers! Her caregivers describe her as a generous, sweet kiddo who loves her teachers and the other children in the orphanage. She likes to study for school, and often sits in on other children's lessons in order to learn more. She also loves to draw and will sometimes sing if she can hear the music playing. She does a wonderful job caring for herself and other children, and is extremely helpful to the caregivers. She can also write numbers and words and is always eager to learn more. If you'd like to review
Sadie's
full file, please reach out to Great Wall!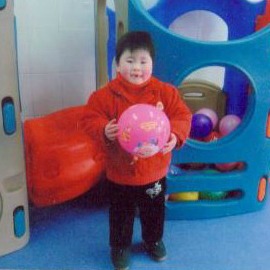 Sally is a precious 10 year old girl who was born with cerebral palsy. She has been receiving rehabilitation services in her institute since she was 6 months old. She has great self-care ability and is able to follow directions well. Her caretakers mention that she gets along extremely well with other children and she often shares her toys when she sees that other kiddos are upset. She is loving, active and always smiling! Her file is a little outdated so GWCA is working hard to learn more about her progress. If you'd like to review her file, contact one of our Matching Specialists!
Read More