There are several different phases in the China adoption process, each involving it's own set of requirements. Our dedicated and experienced Great Wall China Adoption staff can help you through each step of your adoption journey, from gathering your dossier documents to assisting you with post adoption reports after you return home.
The different stages of the China adoption process are:
Initial Consultation and Adoption Assessment
Dossier Consulting (Dragon Dossier Service)
Matching
Referral Education
Travel Coordination
Trip to China
Post Adoption
Adopt Again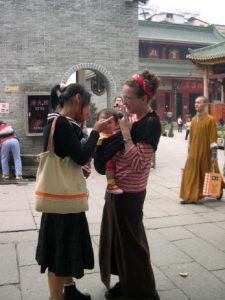 In the initial phase, an International Adoption Consultant will speak with your family to answer any questions that you have about the China adoption process!  At this point, your adoption consultant will provide you with  
free China Adoption Information Guide
, and review your family's eligibility to make sure that it is in accordance with the requirements that are set in place by the CCCWA.
If there are any concerns regarding your family's qualifications, your International Adoption Consultant will communicate with GWCA's China Division to verify your eligibility before moving forward.
Regardless of which service plan you select for your adoption process, your family's dossier is in great hands with GWCA. Our dossier consultants are extremely experienced and will guide you through the paper chase with genuine warmth and unparalleled expertise. Our dossier consultants will:
Reviewing your documents accurately and in a timely manner
Advising you of any errors in your paperwork, allowing you to correct the problem prior to submitting your dossier
Sending your approved dossier to China (on the Friday after it is approved)
Making sure your dossier is hand delivered to the CCCWA by our in-country staff
Dragon Dossier Service
In addition to consulting families throughout the dossier process, GWCA offers a Dragon Dossier service to help with the preparation of the dossier documents. This includes gathering your documents for the CCCWA, getting them certified by the appropriate Secretary of State, and getting them authenticated by the appropriate Chinese Consulate or Embassy.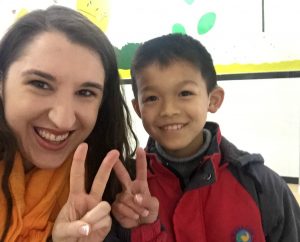 One of the greatest differences between the traditional China adoption program, and the Waiting Child program is the matching process. While matches in the traditional program are provided by the CCCWA, matches for the Waiting Child program are assigned by GWCA with the help and guidance of the adoptive family. This provides the family with the opportunity to play a role in finding their forever child, as they are able to review several files while searching for a child that is the perfect fit for their family.
Once a family's dossier is sent to China, they enter the referral phase of the adoption. Our experienced Referral Education Counselors are available throughout the adoption journey while your family waits for the official referral of your child. Their services include the following:
Making sure your paperwork does not expire
Providing you with informational updates
Providing counseling and advice
Discussing any information regarding your child
Referring you to international adoption specialists
Requesting an updated medical report as needed
Instructing you in completing your referral acceptance paperwork
Sending your referral acceptance to China
Delivering your referral acceptance to the CCCWA upon arrival in China
Providing education about bonding and attachment, childhood development, Chinese culture, tips on parenting an adopted child, how to deal with cultural sensitivity, ways to childproof you home, and how to welcome your new child
Once you have accepted your referral, you will begin working with our travel staff to arrange your trip to China! Our GWCA Travel Specialists will share their wealth of knowledge and assist you in all facets of arranging your Trip. This includes:
Notifying you once you've been approved to travel
Arranging your adoption appointments with Chinese officials, intra-China flights, transportation, tours, and hotel accommodations
Requesting and confirming your American Consulate appointment for your child's visa
Providing you with information about cultural differences and ways to be culturally sensitive while in China
Verifying that your required paperwork is current and valid for travel
Counseling you on what to expect when you pick up your child
Providing you with a detailed travel itinerary and your in-country guides' contact information
Serving as your contact in the US if you have questions while you're traveling in China
With GWCA's travel services, each of our families is met at the airport by their China guide and accompanied throughout the country for the duration of their travel. The trip also provides a scenic day-long tour of Beijing that includes opportunities to meet locals and take pictures. This time spent in China provides families with the opportunity to experience the culture and history of their child's birthplace firsthand.

The majority of our in-country guides are permanent staff members who work exclusively for Great Wall China Adoption. This dedicated staff is solely focused on making sure your stay in China is as pleasant and memorable as possible. Our guides provide the following list of services to every family with GWCA:
Preparing all of your adoption paperwork for you and make sure you meet all provincial rules and regulations
Verifying that your child's information is correct and make arrangements for you to receive your child
Taking your family to a doctor, if necessary, while you're in China
Escorting you throughout your travel to adoption meetings and appointments, medical exams, CIS and consulate appointments, and on provincial tours
Interpreting conversations with Chinese officials, orphanage staff and nannies, foster parents (if applicable), and hotel staff
Reviewing Chinese and CIS adoption paperwork for accuracy and errors, and prepare you every day for what to expect so there are no surprises
GWCA's travel guides have an unparalleled reputation for excellence within the Chinese adoption community. Many of our families have become so attached to their China travel guides that they have continued to send letters and photos to them years after returning home with their children. Additionally, those families who later go on to adopt another child through GWCA often request to use the same guide again, as their first experience was so pleasant.
When you return home with your child, GWCA's Post Adoption Counselor will welcome you home and provide you with information about the following items:
Re-adoption (highly recommended)
Local adoption support
Chinese cultural resources
Great Wall families living nearby
Your Post Adoption Counselor will advise you and periodically send reminders about your post adoption reports. The purpose of each report is to let China and Great Wall know how everyone is adjusting to the adoption.
The China Center for Children's Welfare and Adoption (CCCWA) requires that six (6) Post Adoption Reports be completed over the course of five (5) years after the adoption process.  
For Families with Travel Approvals prior to 01/01/2015 –
The Timing for these reports include:
| | | |
| --- | --- | --- |
| Report Number | Report Timing | Completed by: |
| Report 1 | One (1) month | Social Worker |
| Report 2 | Six (6) months | Social Worker |
| Report 3 | Twelve (12) months | Social Worker |
| Report 4 | Two (2) years | Family |
| Report 5 | Three (3) years | Family |
| Report 6 | Five (5) years | Family |
For Families with Travel Approvals after 01/01/2015 –
The timing for these reports include:
| | | |
| --- | --- | --- |
| Report Number | Report Timing | Completed by: |
| Report 1 | Six (6) months | Social Worker |
| Report 2 | Twelve (12) months | Social Worker |
| Report 3 | Two (2) years | Social Worker |
| Report 4 | Three (3) years | Family |
| Report 5 | Four (4) years | Family |
| Report 6 | Five (5) years | Family |
GWCA welcomes families that wish to continue expanding their family through our international adoption programs! We offer reduced fees for our previous families, so be sure to speak with our team if you're thinking of beginning your adoption journey again! If you are planning on adopting within 12 months of your last adoption, you may be able to reuse your previous dossier. GWCA would be happy to assist your family with the necessary updates to begin this process!  
If you have any questions about the process of adopting from China, please feel free to call us at 512-323-9595 or
contact us here
.