After matching many orphans with their forever family through our Winter Hosting program, we are excited to announce the start of our VIP registration for Summer Hosting!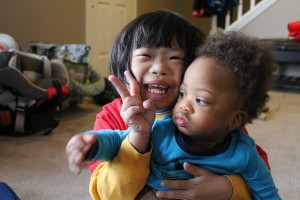 Our team will be traveling to China next week to meet personally with our host children. Our goal is to get to know the kids and better understand their needs so we can find them them the perfect forever family. By participating in our VIP registration, your family will be among the first who are able to review the information from these interviews.
To take part in our Summer Hosting program, contact our 
Host Program Coordinator
today. The photo listing of children will be available to VIP families for priority matching February 11th. For all other interested families the list will be available at a later date. To become a 'VIP' family, you must be one of the first 40 families to apply on or before February 10th.
VIP Registration Includes:
- Priority Matching
- Exclusive early viewing of child list
-Waived adoption application fee
- Tax deductible fees