Our Journey to William
By: Len Clark
Over the course of my life, I have had some significant experiences, but one will remain with me forever.  In 2009, my wife and I traveled to the People's Republic of China to adopt our second son.  We had waited almost 4 years to adopt William.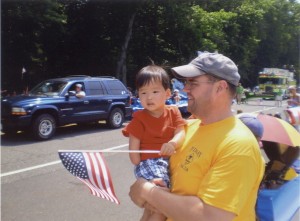 After three years of waiting, we decided to change from the "Traditional Child" program to the "Waiting Child" (aka the "special needs") program.  Once we identified our desire to adopt our son, the process moved extremely fast.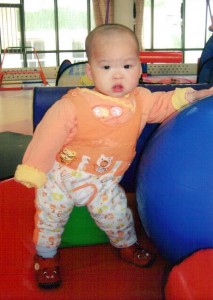 William was born with a congenital amputation of the right forearm and hand.  As we always explain, he is not missing this part of his limb.   He never had it in the first place.  Over the years, we have quickly realized that there is nothing he cannot achieve.  The task may need some alteration or adaptation, but this is not the significant impact of the essay.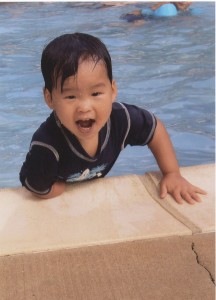 After receiving William, we took at tour of Tiananmen Square and the Forbidden City in Beijing.  To travel from the Square to the City, one needs to walk through an underground pedestrian tunnel that goes under 12 lanes of vehicular traffic.  As we are coming up out of the tunnel, I notice a beggar at the entrance.  He appeared to be homeless.  I placed an unknown amount of money in his collection cup.  While doing so, I noticed that this man had the same missing limb as my son.  I remember looking at William, who was bathed, well-fed and appropriately dressed.  This stark contrast bothered me.
While waiting in line at the entrance to the Forbidden City, I asked our guide about the beggar and what would have been William's fate.  She candidly offered that William would have received a rudimentary education before being turned into the streets at the age of 18.  He would have been only offered menial jobs, if any.  His fate could have very well been the same outcome as the beggar.
Over the years, I have often thought of this story and each time I have wept.  This experience has taught me many things.  I have learned to be humble.  I realized that day that circumstances, chance or fate may play a bigger role than we will ever understand.  I gained the understanding that one decision made by another seemingly unimportant person halfway around the world may have a profound outcome on the life of another.   And each time I think of this experience, it reaffirms just how fortunate I am and not because I am able-bodied or an American or any of my other accidental traits.  My understanding of myself lies in the fact that minor decisions as husband, father, civil servant and in all of the other roles that I fill can and do have an impact on the world at large.  A chance encounter with a beggar identified my larger sense of "self" and for that I will ever be in his debt.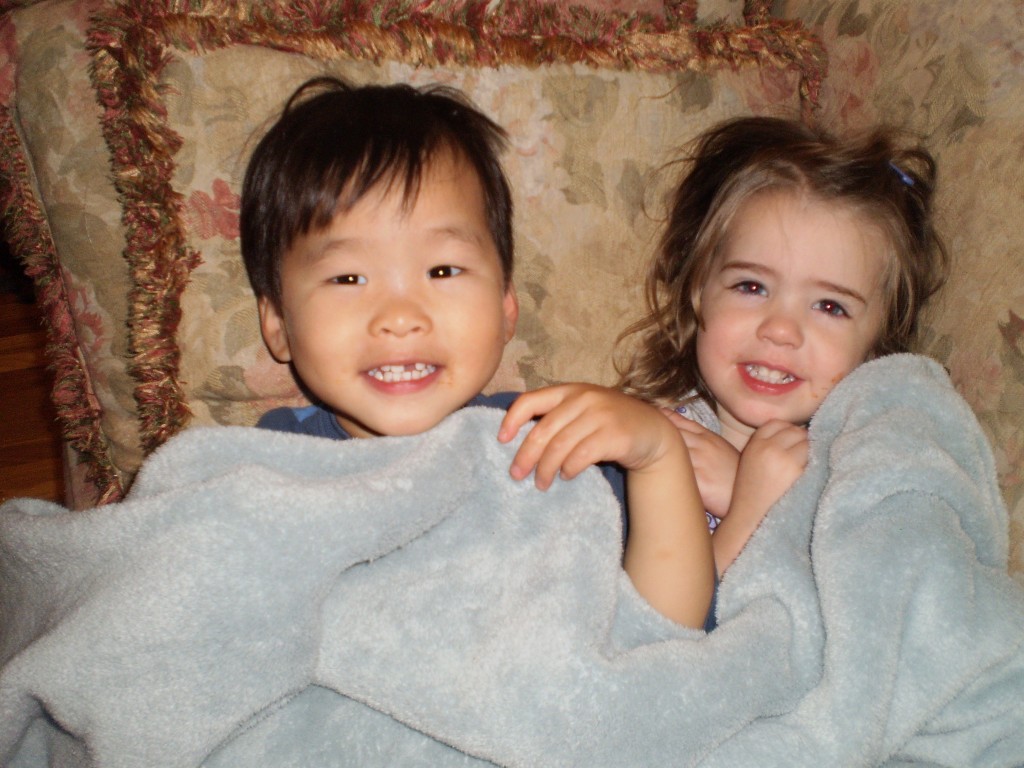 William happily resides with his big, loving family in Pitman, NJ where he has two other adoptive siblings from China. His mom, Louise Clark, blogs and advocates for children just like William over at www.adoptablewaitingchild.com. For more information about our WC program click here and check out our photo-listing today! 
We currently have adoption programs in China, the Philippines, Bulgaria, Latvia, Moldova, Poland, Ukraine, Democratic Republic of Congo, Ethiopia, Ghana, Uganda, Haiti, Honduras, Dominican Republic, and a US Domestic program.
Click here for a program comparison!

We are always developing and opening other countries, so check back often for new countries! If you have any questions, please contact us at 512-323-9595 or 
send an email here
.