We are excited to give our families a little glimpse of the staff here at GWCA and CAN, so that you can see who we are and why we love doing just what we do. Every day we come to work and love to connect with our families, but now we are going to show you whose faces are behind every phone call, letter and E-mail received.
Get some sunglasses, shield your eyes, and hold onnnn because the woman that we are about to introduce you to is a straight angel! We want you to meet our China Program Director, Diedra Connolly! There are not a whole lot of words that do this incredible woman justice. She is warm, inviting, empathetic, thoughtful, servant-hearted…and that's just the beginning! For Diedra, there is always a solution to any problem that may arise, and no task is too big to tackle. She's got a big heart and every time that far outweighs obstacles set in her path. We wouldn't be the same without her.
So without further ado…meet Diedra!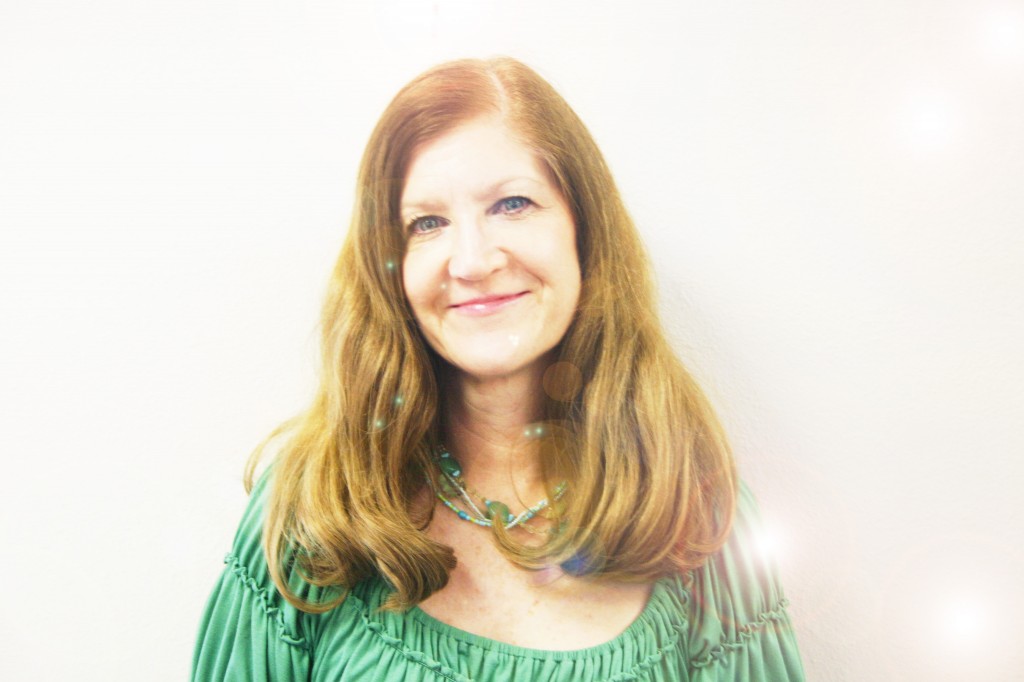 What is your job title and description here at GWCA?
China Program Director. I manage and supervise all China Program adoption services. I also manage, support, and provide training for our wonderful Great Wall China Adoption staff. It is such a privilege to work with dedicated staff that have a true passion for adoption and child advocacy.
How long have you been working at GWCA?
I began with Great Wall China Adoption in Feb. 2007 as the Dossier Specialist.
What do you enjoy most about your job?
I love talking with our families at all phases in the adoption process.  I enjoy getting to know them and seeing their joy and excitement when they have been matched with a child.  The best part of all our jobs is when families send photos once their child is home, or even better, when they come by the office to introduce their newly adopted son or daughter.
What is the most difficult aspect of your job?
Dealing with delays due to government processes. However, I realize my frustration is nothing compared to the family that has been impacted by the red tape. My goal is to help look for ways to circumvent obstacles or solutions to navigate the barriers.
How have you grown personally from working at GWCA and with their families?
Early on I discovered I have a heart for the Waiting Child Program. I love talking with families and helping them learn more about the children in this program. I am amazed everyday by the wonderful families that have opened their hearts to these beautiful children. The only "need" these families see is a need for a child to have a Forever Family.
Why do you love adoption?
No child should have to live out their childhood in an institution. Every child deserves to feel safe and cherished. Adoption allows children to know the security of a home, the bonds of a family and the unconditional love of a parent. I feel very blessed and humbled to have been a small part of uniting a child with their family.
Fun Facts about Diedra: 
1.  I love to read, go to movies and listen to all types of music.  When I'm at home my radio is always tuned into the top country music station.
2.  My husband and I met in high school and have been married 30 years. Everyone says he makes the perfect frozen margarita and I agree!
3. We are blessed with a 21 year old daughter who is a senior at The University of Texas. She is completing her degree in Exercise Science/ Kinesiology and plans to get a doctorate in Physical Therapy.
4.  I have degrees from 2 of the state's biggest rivals – The University of Texas and Texas A&M.
5. I have been called a Garage Sale Diva. For years I helped organize huge garage sales to help raise funds for a girl scout troop. I have assisted friends with garage sales to get rid of their unwanted treasures (notice I don't say junk). As the reigning Queen of Garage Sales I am personally challenged to make sure no shopper leaves without a purchase!
"Diedra is truly THE BEST.  She takes care of GWCA families as if each were a member of her own family.  Diedra also comes around the office every morning to say, "hi!"  She cares so much about adoption and advocates for her families, the children, and her staff.  Her attention to detail and thoughtfulness makes each adoption journey memorable."- Diedra's co-worker
Read More
On April 10, 2013 the China Center for Child Welfare and Adoption (CCCWA) released they completed matching for families whose dossiers were logged in through 10/24/2006.  I am monitoring the status of referrals regularly and will keep you updated.
If you are in the 10/26/2006, 11/7/2006, and 11/13/2006  LID group and have not been in contact with me please call or email me at 512-323-9595 ext. 3092 or email kristin@gwca.org ASAP to review your status.
NEWS & UPDATES:
 NEW GREAT WALL CHINA ADOPTIONS AND CHILDREN OF ALL NATIONS ADOPTIONS FORUM
Great Wall and Children of All Nations has just started a new Adoption Forum, so all our families can connect to have positive, inspirational, and informative discussions. The Forum will have discussion topics about our country programs.  Our Adoption Forum also contains a book club. Each month we will post an intriguing adoption book to explore and discuss.  Join our Adoption Forum today and become more interactive in the Great Wall and Children of All Nations family here:  http://childrenofallnations.com/forum/
NEW WEBINAR THIS MONTH!
China Waiting Child Program: Craniofacial Conditions
I want to  let you know about a new webinar being hosted by our Waiting Child Team: China Waiting Child Medical Conditions Overview: Craniofacial Conditions. In this webinar series we will be providing information on specific special needs that we see in the China Waiting Child Program. The goal is to provide some education to help demystify a special need. We know the medical terms can be overwhelming and even intimidating, so our goal is to help you understand a certain special need that you may not even have previously considered. And of course, we'll be telling you about beautiful Waiting Children who have that special need.
This webinar will cover common Craniofacial medical conditions that we see in the Waiting Child Program. Topics will include Cleft Lip and Palate, Hemifacial Microsomia, Microtia, and Facial Deformities. You'll have a great introduction to learn more about this common medical condition, to see before and after pictures, and an opportunity to ask questions.  When families hear the term "special needs", many may assume this means a child has a severe, life-long, life-altering medical or developmental condition. In the Waiting Child Program we often see children of varying ages with needs which are easily treated, correctable or manageable, such as Craniofacial conditions.  Everyone is encouraged to attend!
 Be sure to register to for this webinar which will be held on Wednesday, April 24, 2013, at 12:00 PM – 1:00 PM CDT. To sign up please follow the link below:
https://www1.gotomeeting.com/register/902467920
Help us get to know your family and what you are hoping for in an adoption with our Waiting Child Profile! Waiting Child Profile. To fill one out, please visit: http://www.gwca.org/waiting-child-profile-init-2/
Read More