Our China matching specialists have just received photos of 8 adorable kiddos from one of our newest orphanage partnerships in Neijing! We are so excited for the opportunity to work with this orphanage, and we are looking forward to finding loving Forever Families for their kiddos. As we are still several months out from receiving these kids' files, it is unclear whether their files will be considered LID or Special Focus. However, due to their young ages, it is likely that their files will only be LID unless they have more moderate or severe needs. As such, their files may only be available to families that have their dossiers logged in.
Our staff from the Beijing office truly enjoyed their visit to the orphanage, and shared a bit about their experience with us: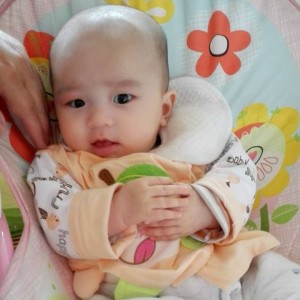 We had a wonderful time visiting Neijiang! It is so peaceful here, and the air is so fresh. The orphanage here in Neijiang moved into a new building just last year, and the new facility has so much to offer the children. They now have a beautiful playground and buildings that cater specifically to older kids and children in foster care. All of the rooms in the orphanage are kept so clean, and the beds and cribs are all in great condition. The new building also has a great rehabilitation center so that the kids can get the help they need to continue growing stronger. All of the kids that we've met are so happy and polite, and they seem to be doing very well developmentally. The caretakers know the children well, and love and care for them as if they were their own. We are very much looking forward to working with this orphanage. 
If you're interested in learning more about our China adoption program or learning how you get started with the LID track, contact our China matching specialists today!
Read More