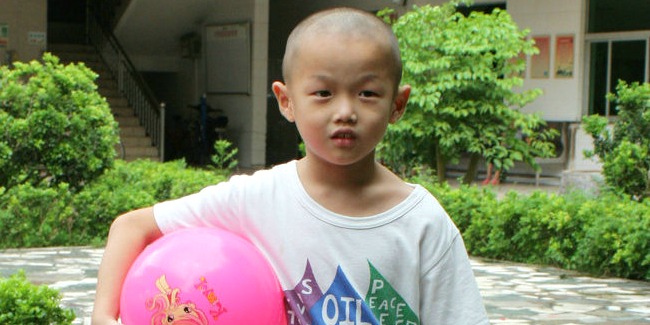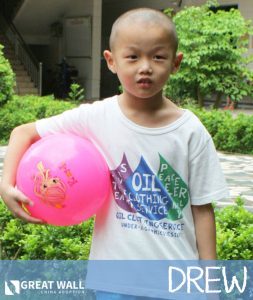 Drew is a sweet boy who just turned 9 years old! He was born with clubbed feet and spina bifida. He received surgery for his spina bifida and is doing very well! Through rehabilitation services his fine and gross motor development have improved tremendously. His file indicates that he doesn't have any mobility delays due to his spina bifida. His caretakers mention that he is very smart and does extremely well in school! He is a logical kiddo who loves to observe and analyze new concepts. He doesn't have any language delays compared to his peers and is great at communicating with adults. Drew is described as cheerful and always willing to share his food and toys with other kiddos! Contact GWCA if you'd like to review Drew's file!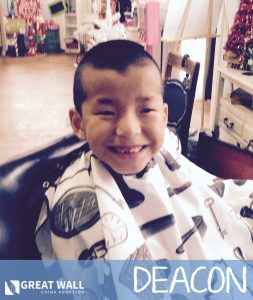 This cute kiddo's name is
Deacon
! Deacon is 9-years old and is in need of a family to call his own. Deacon has cognitive and language delays, but he appears to be making incredible progress with the consistent care of his orphanage! His caregivers describe him as kind, helpful, and respectful of others, saying that is playful and loves to make friends with new people. He is very sweet and loves to spend time with his caregivers. Deacon would thrive with the love of a family.
Please reach out to Great Wall if you'd like to learn more!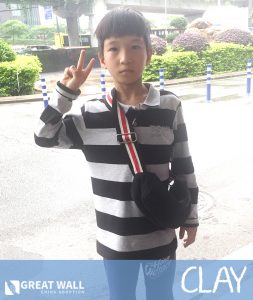 Clay
is a playful kiddo who is 10 years old! He was born with spina bifida which he received surgery for as a young child. He lives with a foster family and is doing very well! Clay is in the third grade and his caretakers say he has a strong desire to learn new things! He does well in school and can even sing some simple songs in English! He is described as being active, positive and expressive. Clay doesn't have any language or cognitive delays compared to his peers and he does a great job at managing his daily life. He can make his bed, clean up after himself and follow instructions well! Clay loves playing basketball and football with his friends.
Contact GWCA if you'd like to review Clay's file!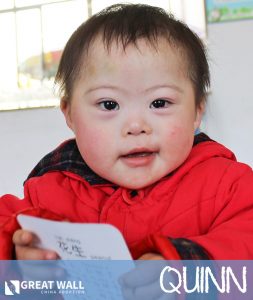 Quinn
is an adorable little girl from China that just turned 3 years old! Quinn has Down's Syndrome and is doing quite well. 
One of our GWCA staff members met Quinn when she visited China earlier this year and she would be happy to speak with any interested family about Quinn! 
Quinn has been described by caregivers as clever, introverted, cute and energetic. Quinn lives in an imitation family on the orphanage grounds, which is like a foster family, so she is receiving more one-on-one attention than some other children.
Quinn can use her hands to hold small objects, such as sticks, books, spoons, etc. Quinn can pass toys between both of her hands and can use hands to support herself. When Quinn is sitting up the child has good balance and can change her position freely. Quinn can crawl, she can stand up by herself and is learning to walk. Quinn likes to walk around using small chairs and stools to help her balance.
Like many children with Down's Syndrome, Quinn's language abilities are delayed compared to other children her age without Down's Syndrome. However, Quinn can say words like "ma ma," "ba ba," and she imitates what adults and children around her are saying.
Quinn enjoys listening to music, looking at picture books and dancing. Quinn can color on paper and play with puzzles.  Quinn is clearly a very curious little girl and always seems to want to figure out how things work.
You can contact the China Home Finding Team at Great Wall if you would like to learn more about adopting Quinn. We hope we are able to find Quinn her Forever Family soon!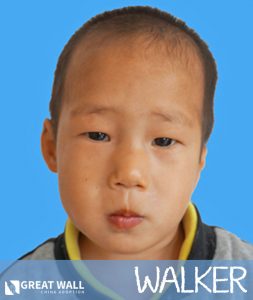 Walker is a sweet little boy from China that is 3 years old. Walker has a VSD (CHD) and he has microtia of his left ear, which means his ear is a bit malformed and he might not be able to hear as well out of it, but other than that he seems to be doing well. Walker can speak multi-word sentences and he can understand what others are saying to him. He can follow instructions given to him by adults. Walker can walk and go up and down stairs by himself. He has some self-care skills like taking off his clothes. His caretakers describe him as outgoing, kind and full of laughter.
You can contact the China Home Finding Team at Great Wall if you would like to learn more about adopting Walker. We hope we are able to find Walker his Forever Family soon!
Read More