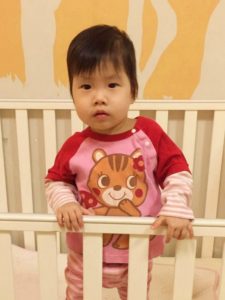 We are DELIGHTED to announce that a family has begun submitting their paperwork to bring this beautiful girl home forever! Congratulations to her and her new family from all of us at GWCA and CAN – we can't wait to see you come home!
China Waiting Child Adoption
Our China adoption program allows families to be matched with Special Focus children at any point in the process, making the adoption journey as a whole relatively quick! We receive new children's files each week, both from our orphanage partnerships and from the Shared List, which provides our families with the opportunity to review multiple files until they find a child that they feel would be a good fit. Contact our China matching specialists or visit our photo listing to learn more about the kids that we're currently advocating for!
– Visit the China Waiting Child Photo Listing
– Contact our China Matching Specialists
– Learn more about the China adoption process

Read More