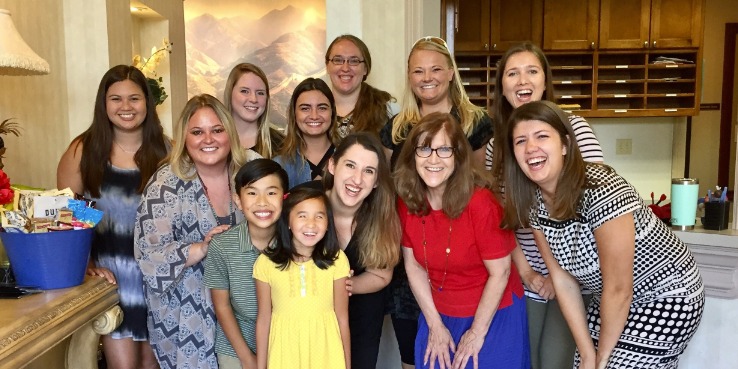 It is always so incredible for us to watch families' adoption journeys, from the moment they fall in love with a child's photo and decide to pursue the match, to the moment they bring their child home forever. There are some adoption journeys, however, that really hit home–particularly those that we get to watch come full circle. Last Thursday we were lucky enough to have a family visit our office, giving us the opportunity to witness a piece of their journey in person. They brought in two absolutely amazing kids that we advocated for who have been home now for some time. There are few words that can describe how meaningful this visit was, especially for our staff members who initially met these kids in China on an Orphan Hosting interview trip. Here is what our interview team had to share about the experience:
You never forget that first trip to China. The smells, the emotions, the nerves and the kids. I walked into my first orphanage January 2015 not sure what to expect. It was the heart of winter and it was freezing. The orphanage was in Changsha – open air – middle of January. We walked into the room where we would meet the kids, it was so cold–not temperature cold, the walls were white, bars on the windows and the toys were worn. We interviewed 30 kids that first day. To say that it was overwhelming is an understatement. That day I met many kids that will forever have a place in my heart.
I keep every Orphan Hosting program list on my office desk I see the names of all of the kids who have come for hosting. I have my crazy color coding systems that tell me who has come home, and who hasn't. I see the kids who we have advocated for over the years and still wait. But those kids that come home – the pictures, the updates, the growth it's insane. On numerous occasions, photos have brought tears to my eyes… but last Thursday was so much more.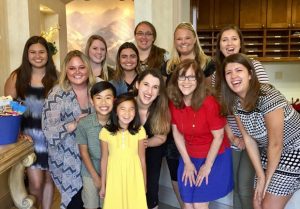 Last Thursday two of the most precious children walked through the front doors of GWCA in Austin, TX, just days shy of 11 months being home. Two and half years since I saw them in China. Two and half a year since my heart fell deeper in love with the children in China. The children who were so wonderfully made to be a part of a family. There is nothing like coming face to face with something you poured everything into. We don't often get the chance to meet the children we work so hard for day in and day out, but Thursday I got to embrace TWO of those kids. Two kids who are loved unconditionally and encouraged infinitely. I listened to the accomplishments of these two and tears fell as I heard every single one. How about a boy who has had six surgeries in 11 months and sweet girl that is blind that both play baseball and LOVE it! Or a little boy who plays the piano for his sister as she belts our her favorite Disney songs (which we were so lucky to hear). Or two kids just 10 days in the US enrolled in school eager to learn and ready to do great things with their lives.
All of this began with the belief that someone could be their mom and dad. There were so many inter-working hands that lead us to that fateful day in Changsha, to the one family that chose to host, and the countless voices that advocated on behalf of both that led them to their mom and dad. A saying we hear often is that "It takes a village." It does – with everything that has gone on in China adoption in the last 2 weeks it would be really easy to stop fighting the fight, but now more than ever we need voices for the kids that wait – we need you – we need the village to make forever happen for the rest of the children waiting. Don't stop now – take a look at what a little love can do! – Shannon Phillips, Orphan Hosting Director
 Resources
– Learn more about China adoption
– Visit GWCA's Waiting Child Photo Listing
– Contact a China adoption specialist
Read More