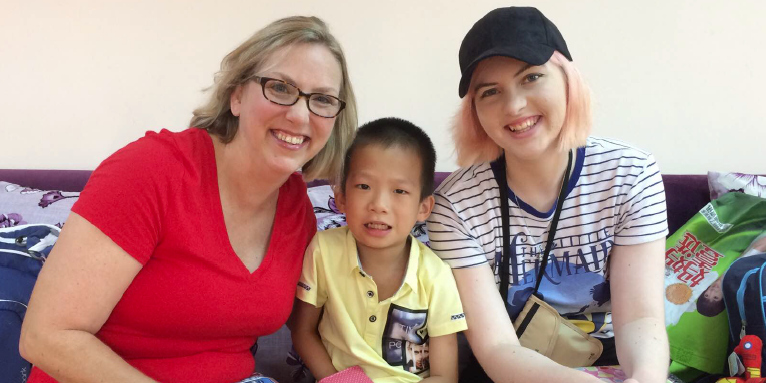 For the past year, our team here at GWCA has been working hard to bring sweet Jett back to his family here in Texas. Jett was hosted in Summer of 2016. During that time, his host mom brought him into our office so that we could all say hi!
We rarely get a chance to meet the children that we place with families, so it is always an amazing opportunity to be able to meet a kiddo and be a part of their experience here in America. Once Jett returned to China, we all knew that we would have to work as hard as possible to bring him back as soon as we could.
This week, our hard work finally paid off. Jett and his mom were finally able to come back to our office, but this time he wasn't a host kiddo— he was a son. It was an amazing experience to see the child that has been in our hearts for the past year finally be back home with his family. This past year brought new challenges and obstacles for him, but throughout all of that he waited patiently, knowing that his family would be there soon.
Although hosting is no longer an option for the China program, our Latvia Hosting program can provide this incredible opportunity for families like Jett's. His family calls him the missing piece to their puzzle, and we are so grateful we had the opportunity to help him find his home.
-Meredith Chambers, China Adoption Counselor
Read more about Jett's story to find his family
Contact our adoption specialists today to learn how you can begin your adoption journey!
Resources:
– Learn more about China adoption
– Learn more about Latvia hosting
– Visit the Waiting Child Photo Listing
– Contact a China adoption specialist
Read More