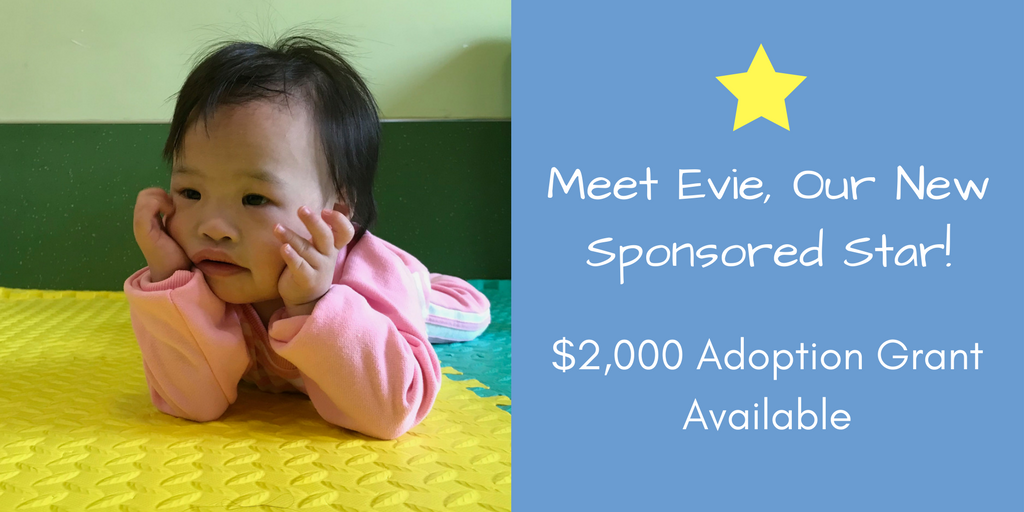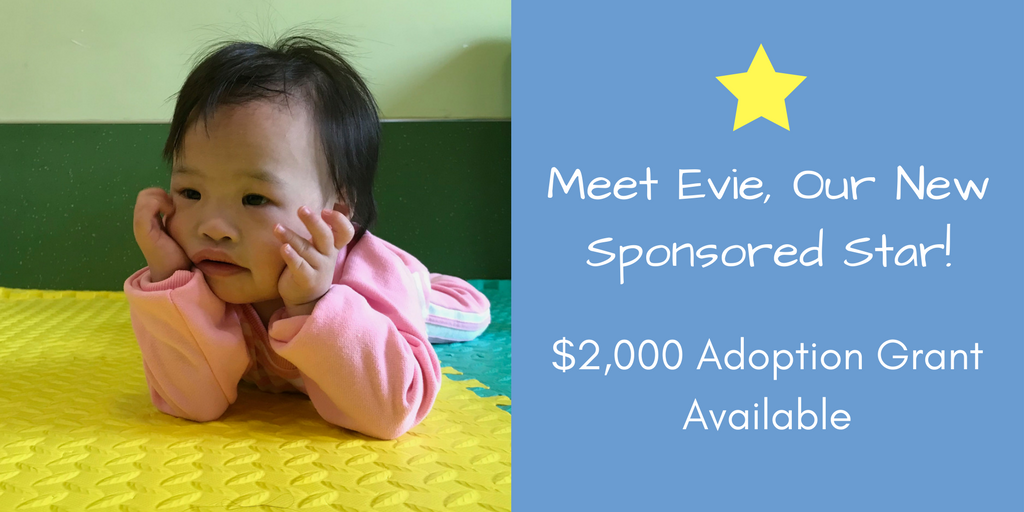 Meet our new Sponsored Star for March, Evie! She's an adorable 2-year-old girl in need of a forever family. Evie was born with Down syndrome and a heart defect; however, she received surgery for it. She's active and loves to play with other kids! Evie loves to give her caretakers and friends hugs and kisses. Watch this cute video of Evie playing with her toys!
As our Sponsored Star for March, Evie has a $2,000 grant available towards her adoption fees! Could you or someone you know be Evie's forever family? If you're interested in learning more about her, visit our photo listing or contact our matching specialists today!
What is a Sponsored Star?
On the 1st of each month, Great Wall China Adoption will feature one of our Waiting Children as our monthly "Sponsored Star!" That child will be provided a $2,000 grant towards their adoption fees while they are a Sponsored Star, which lasts for two months. Each of the kiddos selected is a Special Focus child, meaning they have not found their Forever Family yet due to their age or the degree of their needs. Together, we can find loving homes for these precious kids!
We encourage any families interested in learning more about our Sponsored Star of the Month to visit our China Waiting Child Photo Listing, or contact our China Matching Specialists to learn how you can be matched today. Check back on the first of each month to meet the newest featured child!
Resources
– Learn more about China adoption
– Visit the Waiting Child Photo Listing
– Contact a China adoption specialist
Read More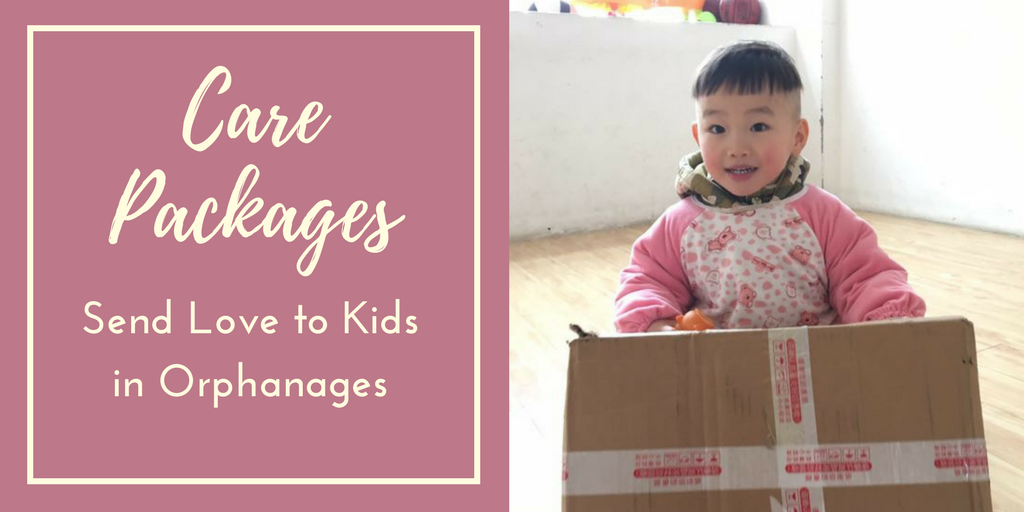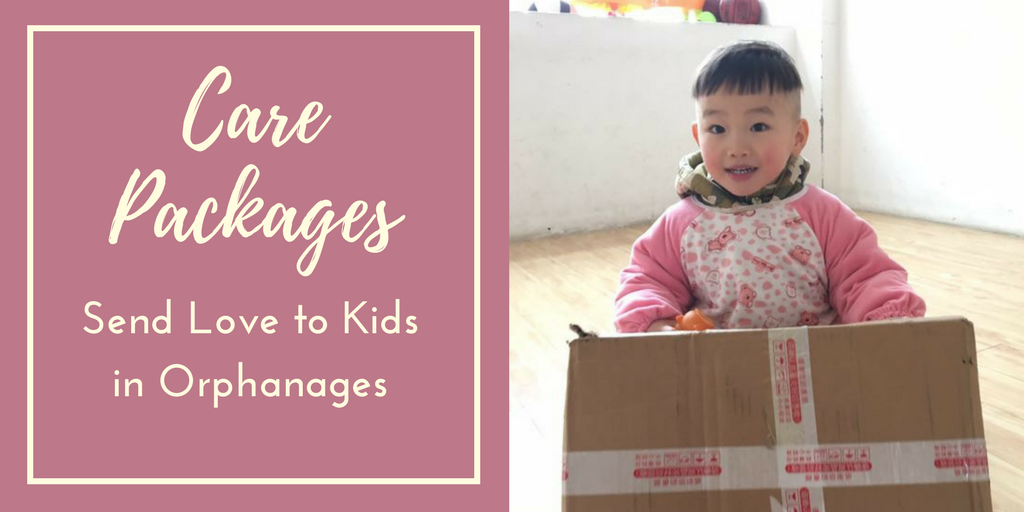 Some of the children in our China adoption program recently received a wonderful surprise from their soon-to-be families- our Connecting Hearts care package! While adoptive families get to put a face to their child once they're matched, the children who are being adopted often are unaware of their family until shortly before they arrive. By sending care packages, our families have the opportunity to let their child know that someone in the world is thinking of them!
Here are some photos of an adorable kiddo enjoying gifts from his forever family:
Are you adopting from our China program? Our Connecting Hearts Care Package includes a camera so your child can bring home photo memories with them, a decorated cake, stuffed animals, a pillow with your family picture, and more. To learn more about our care packages, visit our Legacy Journey amenities!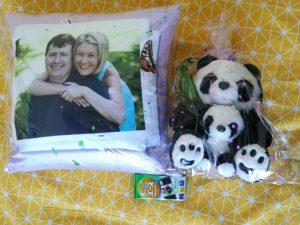 If you're not adopting but want to send love to kids in the orphanage, you can order a cake package to brighten up their day! The kids are so happy whenever they discover that a special cake was gifted to them, and you'll receive photos of them enjoying it. The kiddo below was super excited to receive a birthday cake and celebrate with his friends! For more information, contact mallory@gwca.org today.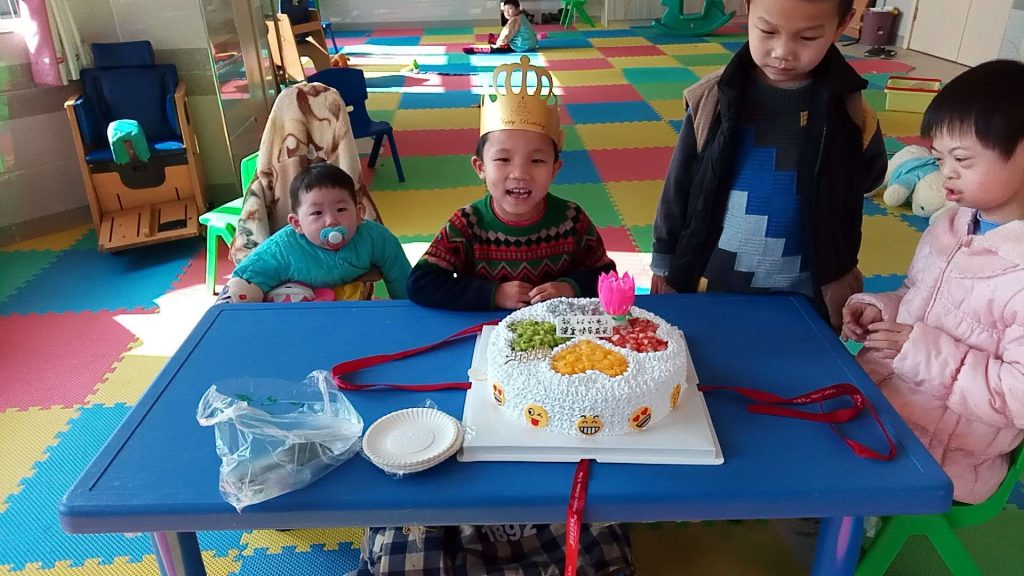 Resources
Read More