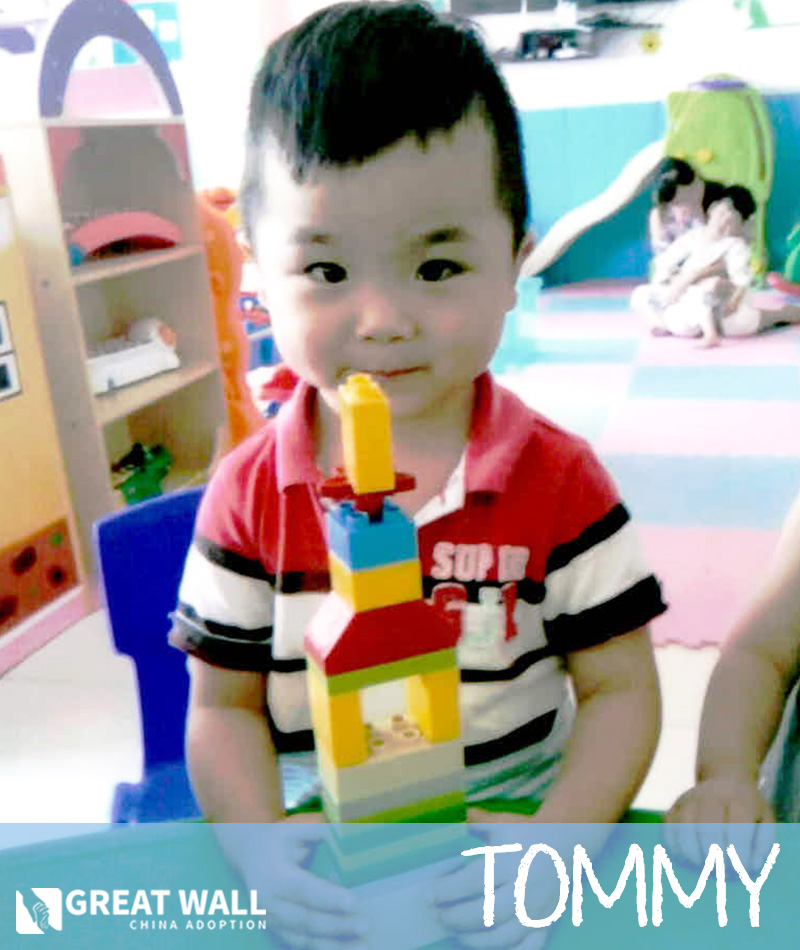 We have six new children listed on our photolisting! Please see a short bio for each below.
| | |
| --- | --- |
| | Hannah is a precious 4 year old girl who was born with Marfan's syndrome. She is very active, outgoing, and friendly. She is self-independent and loves to read! She is a fast learner and has been described as a curious and smart little girl! |
| | Landon is an adorable 2 year old boy who was born with a clubbed foot, which he received surgery for, and spastic hemiplegia that effects the muscles on the left side of his body. He is involved in daily rehabilitation training. Landon is an introverted little boy who loves to play with all sorts of toys! |
| | Charlie is an adorable 8 year old boy who was born with a language disorder, but he has made great strides in his progress. He can now express his needs, cite poems, and sing! Charlie is self-independent and has been described as a handsome, outgoing, and active boy! |
| | Tommy is an adorable 5 year old boy who was born with epilepsy. He is a self-independent boy that can express his needs, have simple conversations with others, and understand simple instructions. Tommy loves to watch cartoons and his favorite toys are trains! |
| | Megan is a precious 2 year old girl who was born with a strabismus in her left eye and a need related to her brain. Megan is more of an introverted little girl who is closest to her caregivers. They'll put a towel over their head and Megan will pull it down and they'll laugh loudly together! |
| | Isaac is an adorable little boy who just turned 4. He was born with was born with a cleft lip, palate, and an arachnoid cyst. Isaac has been described as an active and clever little boy! He is closest to his caregivers and loves to cuddle. |
To learn more about any of the children above, you can request a file today!
Please note you may request a file of a child even if you have not begun the adoption process, so please contact us to learn more.
Resources
• Visit the China Waiting Child photo listing
• Contact a China adoption specialist
• Learn more about China adoption
Read More