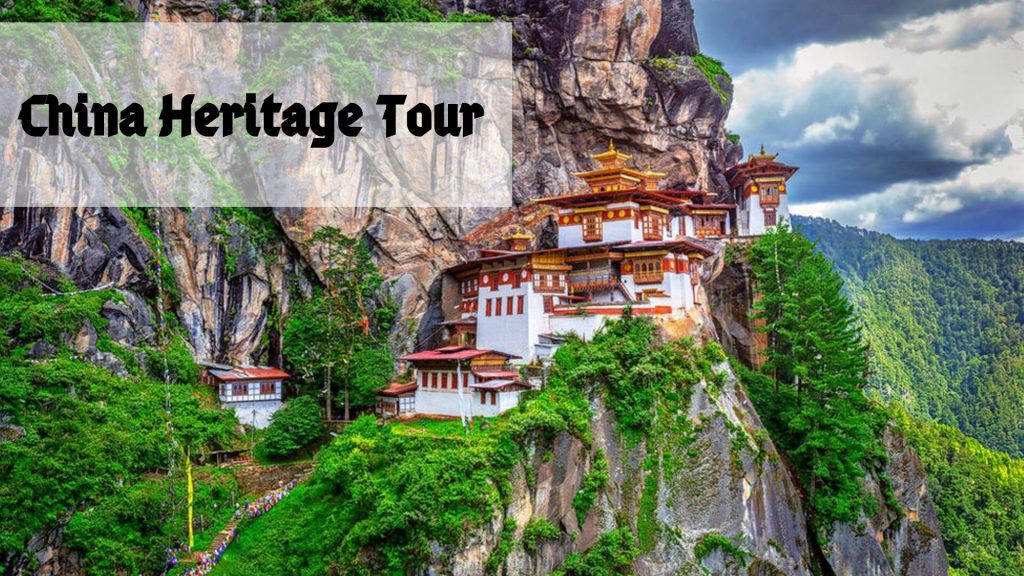 About:
We have launched our winter 2019 China Heritage Tour! Over the years, we have been touched by loving families who have adopted children from China. Our China Heritage Tour has received a lot of attention over the years and we are grateful for our families we have previously participated because it has enabled us to gather valuable information.
As life moves on for your adopted child you may find that many of them want to go back to where their life journey began. If your adopted child wants to know more about their roots, culture and to form a better understanding of how their story began than this is the trip for you!
During this exciting 8 day tour you will visit 6 cities and some of China's greatest national treasures.
Cities: Beijing, Xian, Chengdu, Guilin, Yangshuo, and Guangzhou.
National Treasures: The Forbidden City, Terra Cotta soldiers, the Great Wall and much more!
This is truly a once in a lifetime opportunity to experience Chinese culture and connect your child to their homeland. You may also choose to add an extended tour which includes visiting your child's orphanage at the end of your trip.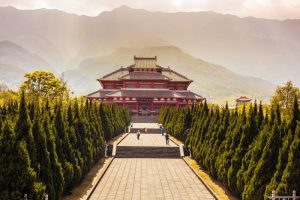 Pricing:
The experience and resources we have accumulated over the years allows us to offer you an unbeatable price. The cost for our 2019 trip is $2,149/person with a minimum of 3 travelers. We do limit the total number of participants to 20 people and spots fill up quickly! To reserve a spot for your family please submit the $200/person (non-refundable) fee via https://www.gwca.org/payment/. This fee will go towards the programs total cost. The remainder of the payment must be provided via Cashier Check.
Our price includes:
One standard room with king bed or 2 full sized beds. Extra charge for an additional roll away cot .
Daily breakfast at the hotel.
Intra-China Airline/Bullet Train transportation fee.
Sightseeing admission fees
Airport/Train Station pick up service.
Ground transportation driver in all cities listed in itinerary.
Special cultural shows, tours & amusement
Hands-on crafts & Chinese Historical & Cultural Arts
Chinese and English bilingual guide.
Our price does NOT include:
International airfare to and from China
Food and snacks other than daily breakfast and specified meals in the itinerary
Travel insurance
Obtaining a Passport or Visa (GWCA can assist in securing a temporary visa)
Additional side trips in China. Ask your Travel Adviser about additional options available, from cities to tours, that are not listed on our current itinerary.
Laundry and room service fees.
Orphanage visit fee. You will be responsible for transportation, activities & hotel. Itineraries will depend on your province and orphanage availability.
(please contact your travel adviser for an estimate and more information)
All traveler 's MUST sign and agree to our Terms and Conditions & our Winter Journey Policy/Waiver. We must receive a copy of both documents with each traveler 's signature before you are cleared to participate.
NOTE:

Pricing will change with each travel option available.
The pricing listed here is only applicable for this tour.
Itinerary
Day 1
Arrive at the airport in Beijing where you will be welcomed by your bilingual guide and driven to the hotel
Day 2
Morning: Tianan-Men Square & Forbidden City Tour
Afternoon: Visit the Great Wall and Jade Factory Tour (group lunch)
Evening: Peking Roast Duck Dinner
Day 3
Morning: Depart for Chengdu via flight
Afternoon: Meet your local guide at the Chengdu airport and check into the hotel
Enjoy tea at a local park and experience local culture & cuisine.
Evening: Enjoy Sichuan Variety Show! An ancient Chinese dramatic art that is part of the Sichuan opera.
Day 4
Morning: Visit China's famous Panda Reserve!
Afternoon: Visit the historical and well-preserved Jinli Ancient Street. A unique commercial street decorated in rows of ancient buildings and the perfect place to shop and find local snacks
Day 5
Morning: Depart for Xian via train
Afternoon: Walk or bike the Great Wall before checking into the hotel
Day 6
Morning: Visit the Terra Cotta Museum and a Terra Cotta Figure Making factory
Afternoon: Depart for Guilin via flight and be welcomed by our local guide before checking into the hotel
Day 7
Morning: Enjoy the Li River Cruise to Yangshuo before checking into the hotel
Afternoon: Learn how to cook Chinese cuisine at a local Cooking School
Evening: Enjoy the magical folk tale performance of "Liu Sanjie Impression Show"
Day 8
Morning: Drive to Guilin
Afternoon: Take the train to Guangzhou which concludes your trip
Day 9-12
Optional Extended Tour: Our China Heritage Tour has an additional option for families looking more extensively into their child's upbringing. This includes a tour of your child's orphanage, file information, cultural background, DNA testing and other desired information while in country (depending on province & orphanage).

**Please use this plan as a reference as your actual schedule may vary dependent on your families preference & customization.**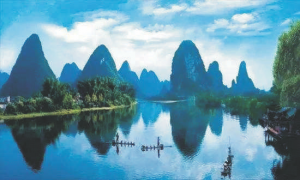 Read More