As the leader in international adoption for 20 years, many of the 8,000 adoptions we have facilitated have been for Waiting Children. We strongly believe children with special needs are the most vulnerable and most in need of loving homes. Great Wall China Adoption began placing Waiting Children over ten years ago and is very proud to say we have placed over 700 Waiting Children so far.
Over the years, we've added additional informational services and resources to meet our families' needs. Whether it's trouble you're having finding the right doctor to review a child's file, or needing advice on dealing with bonding and attachment issues, we have experts willing to talk to you!
Medical Referral Program
After receiving your child's referral, our medical team will screen your child's medical reports exclusively. Certain service levels will screen your medical reports over the weekend, if necessary, so you don't have to worry about beating the 72 hour deadline for China's Waiting Child program. You'll save money and have the confidence that our medical experts are always available to you.
Behavioral & Mental Health Specialist
Speak with a behavioral and mental health specialist on issues dealing with emotional attachment, grief, and bonding.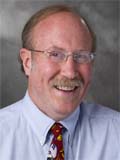 Doctor-On-Call Referral Service
This service is coordinated with Dr. Todd Ochs, who will be available to your family at all times during your visit to China. Dr. Ochs will provide medical advice, prescriptions, and helpful, knowledgeable information to help you when you need it.
Prescription Plan
We now provide you with prescriptions for four medications proven to be effective for families adopting from China.
Education & School Specialist
Speak with an inclusion expert to learn how to incorporate adoption into your community and child's classroom. Do you know your rights as an adoptive parent? Learn what those rights are and the services that schools are obligated to provide.
Please feel free to call us anytime at 512-323-9595 or contact us here.
These websites and links are provided to you for more information about additional services you may wish to consider. All links are provided as is and are not affiliated with Great Wall China Adoption services.
US Government Agencies
Counseling and Therapeutic Services
Chinese Community At Home
Adoption Information and Education
Adoption and Family Law
Americans Living Outside the US
If you have any questions, please contact us at 512-323-9595 or 
contact us here
.