To see the rest of the photos click here.


---

We are so excited to announce that GWCA/CAN with be hosting a Family Reunion. All of our past, current, and future families are invited to attend. We will have events taking place Friday June 20th and Saturday June 21st. Our theme for 2014 is T.E.A.M. – Tell Everyone Adoption Matters. All money raised through this event will be donated directly to some of our orphan care projects. If your family is unable to attend, you can still purchase a -tshirt to help sponsor our projects. Join our TEAM and let's bring more kids home.
Agenda
June 20th – Dell Diamond, Round Rock, TX – 7:00pm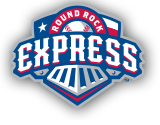 If your family is already in town or arrives on Friday we will be attending the Round Rock Express Baseball Game. Join us for a fun evening of baseball, food and fireworks! Your event registration includes your ticket to the game. Bring blankets to sit out on the lawn. There is also a playscape and lots of activities for the little ones.
June 21st – Brushy Creek Park, Cedar Park, TX 10:00am – 2:00pm
The Family Reunion will begin at 10:00 am Saturday morning at Brushy Creek Park in Cedar Park, Texas. There will be field day games, food, inflatable toys, and lots more. Bring blankets and chairs to sit near the lake, fishing poles to do a little fishing, comfortable shoes if you want explore the nature trail, swimwear to play on the splash pad or jump in the lake, and a playful, competitive spirit to participate in all of the games.
Registration is $25 per person. Your registration includes the following:
Entrance to the Family Reunion
Food and drink at the Reunion
Unlimited access to Inflatable Games
Participation in all other activities and games
One raffle ticket
One ticket to the Round Rock Express Baseball Game(Friday Night)
2014 TEAM GWCA/CAN T-Shirt
And a weekend full of making memories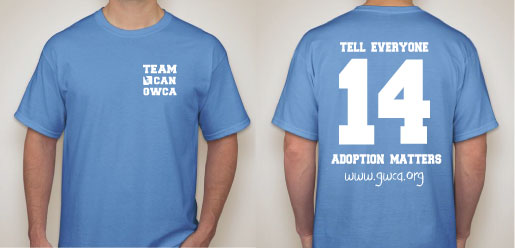 You will be able to pick up your registration packet and t-shirt Friday June 20th at the GWCA/CAN offices from 2 – 4:30 pm Friday, 6:30-7:30pm at the main entrance of Dell Diamond, or Saturday at 9:30-10:30am at Brushy Creek Park.
If you are unable to attend the event and would just like to purchase a t-shirt to support our orphan care projects you will be notified when they are being shipped. They will be shipped out sometime in June.