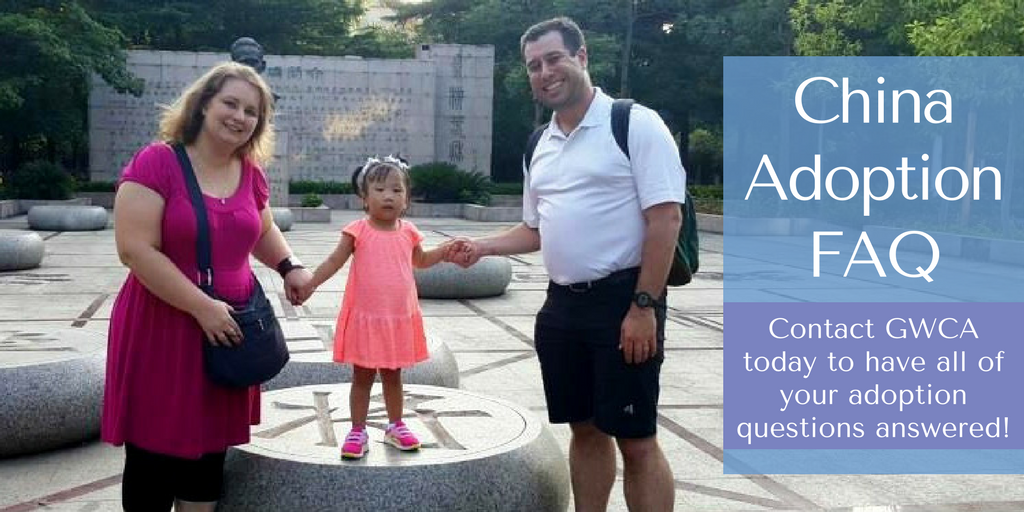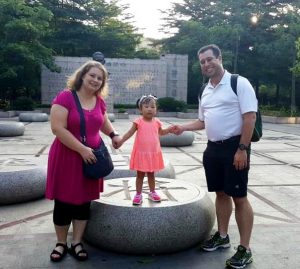 Below are the answers to some of the most common questions that our matching specialists hear from families about the China adoption process. If you would like more information contact our China adoption specialists today!
Q: Are the children on your site available for adoption?
A: The children on our photo listing are all either available for placement or have been recently matched through the Special Focus or LID track. Children not on the photo listing have generally already been placed with a family, and are, therefore, not available for placement. Please reach out to our Matching Specialists to learn more about our available children!
Q: We do not live in Texas, can we still work with GWCA?
A: If you live outside of Texas, Great Wall is happy to assist you with your adoption. Although your home study agency must be licensed to perform home studies in your state, your adoption agency can be located anywhere in the US. This allows you to choose an agency based on experience and reputation, rather than location. If you already know which home study agency you are working with, just let us know. If you do not have a home study agency, we will refer you to a reputable Hague-accredited agency located near you. In Texas and Florida, Great Wall is licensed to provide a home study services for you.
Q: How many children does Great Wall place each year?
A: Great Wall has a long-standing history as one of the leading adoption agencies in the US. Since being founded in 1996, GWCA and their sister agency CAN have placed hundreds of children with US families! In 2016, our agency placed 175 children! If you choose Great Wall, you will be working with a well-established, stable organization that will recognize your individual needs throughout your adoption journey.
Q: What is the general cost of adopting from China?
A: Most families where two parents are going to pick up one child end up spending $29,000 – $35,000 total on their overall adoption costs. This amount is with all adoption costs including agency fees, dossier paper chase, home study, USCIS costs, China Legal Fees, Orphanage Donation Fee and Travel costs combined. Costs vary somewhat depending on where in China your child is located, what time of year you are traveling, how many people you are bringing on your trip, etc. This overall amount is not due all at once but will be spread out over your entire adoption process.
Q: Does Great Wall offer a discount if we have adopted from China previously?
A: Yes, Great Wall offers a discount for families who go through our China adoption program a again! You can ask our Adoption Consultant for details about this discount.
Q: Can we adopt more than one child at a time?
A: Yes, families are able to adopt two unrelated children from the China program. Families are able to adopt two children simultaneously, meaning that they are both being matched on one dossier. You are also able to do a dossier copy for a second child. This refers to the process of updating your existing dossier in order to be matched with a second child within one year of the finalization of the initial adoption.
Q: Does Great Wall work with specific orphanages?
A: Great Wall works with all welfare homes authorized by the CCCWA. Many of the files of children that we receive are requested from the shared listing, which is the listing of all available children that agencies worldwide have access to. We also receive a large majority of the files for children from our 19 orphanage partnerships!
Q: If one parent is 30 and the other parent is 29, when would we be able to send our dossier to China? Do we need to wait until the younger spouse turns 30?
A: Both parents must be 30 at the time that the dossier is sent to China or at the time a match is official made with a child. We recommend starting the process when the youngest parent is about 6 months from turning 30, that way a significant amount of the dossier process can be accomplished prior to the parent's 30th birthday.
Q: Can you provide us with a list of home study agencies in our area?
A: If you are a family who lives in Texas or Florida, a Great Wall social worker will be doing your home study for you. If you live outside fo Texas or Florida, once you join our agency, your dossier specialist will help you find a Hague and/or COA accredited home study agency in your state to help you do your home study.
Q: Can we work with a home study agency that is not on your list?
A: If you live in Texas or Florida, you must use one of Great Wall's social workers. If you live outside of Texas and Florida you can use any Hague and/or COA accredited home study agency you want.
Q: How do I know if an agency is Hague Accredited?
A: The State Department's website provides a list of agencies who received their full or temporary accreditation and those who were denied. Great Wall China Adoption is Hague accredited.
Q: How do we get our 12 hours of the Hague training?
A: The Hague training courses can be purchased through our agency and taken online. Our dossier specialists will notify you as to which courses are needed.
Q: In general, how long does the dossier process take?
A: Most families can complete the entire dossier process (this includes your home study) in about 6 months.
Q: What information should be included in the application letter?
A: After you contract with our agency to start the adoption process, you will be assigned a Dossier Specialist to help you through the Dossier process. They will give you a guide that will help you complete the different documents required for your dossier. In that guide you will have instructions and an example of what an application letter should look like. If you have any questions about your application letter, your Dossier Specialist will assist you.
Q: How long after we receive our referral will we travel?
A: After you receive your official referral, called your LSC (Letter Seeking Confirmation), it is typically 3 – 3.5 months until you travel to China to pick up your child.
Q: Which flights does Great Wall arrange for us?
A: All of your China intra-country travel and accommodations will be arranged and booked by Great Wall, so you don't have to worry about booking anything within China. The only flights you will need to book for your trip will be your international flights to and from China.
Q: Can we bring additional family or friends with us to China?
A: You can absolutely bring additional friends and family with you to China!
Q: Who will pick us up from the airport when we arrive in China?
A: Great Wall will provide your family with a travel guide/translator who will pick you up from the airport and take you to your hotel, to all of your adoption appointments and for sight seeing while you're in China. You will always have your guide's personal cell phone number as well so that you can get a hold of them anytime while you're in China.
Read More