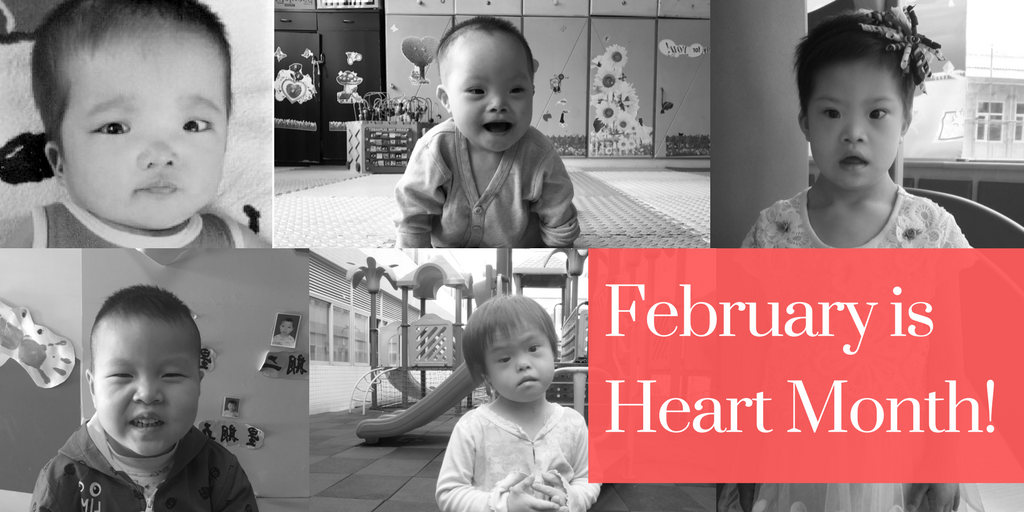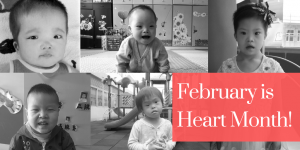 February is American Heart Awareness Month, a time when the country comes together to spread awareness about the dangers of heart disease and show support for those with heart conditions such as CHD. Heart Month is particularly significant to those of us in the adoption community, because many Waiting Children around the world are without families due to medical conditions such as CHD.
What is CHD?
Congenital Heart Defects (CHD) occur when a child is born with an abnormally structured heart. In many cases, CHD presents itself as one or more holes in the walls between the heart's chambers, an issue with the vessels, or incomplete development of a portion of the heart, which can compromise the heart's ability to pump blood to deliver oxygen to the tissues of the body.
Treatment
While most cases of CHD are treatable with medication and/or surgery, many of the children in our programs are in situations where they may not have access to the treatment they need. That's where our Orphan Warriors come in! We've seen  countless families open their homes to children with heart conditions, and it's incredible how quickly we can see improvement in a child's condition once they're home and receiving the treatment they need.
Down Syndrome and CHD
Although our matching specialists advocate for kids with a wide variety of special needs, the need most commonly seen among children that we advocate for — particularly in our China Waiting Child adoption program — is Down syndrome. While it's not always the case, it's common for children with Down syndrome to also have CHD.
GWCA is currently advocating for many children with Down syndrome. If this is a need that your family is open to, visit our China Waiting Child photo listing to learn how you can be matched with one of these incredible kiddos!
GWCA and CAN's Waiting Children
Our China and CAN matching specialists are currently advocating for several kids with heart conditions. If your family is interested in learning how you can be matched with one of these incredible kiddos, visit our Waiting Child photo listings or contact our matching specialists today!
Read More