Help Nash Find His Family!
China | 2 year old | Boy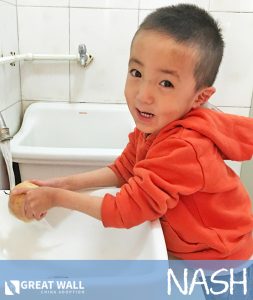 Meet this 2 year old cutie from China named Nash! This sweet boy's favorite type of food is just like him: sweets!  Nash is not only known to have a sweet tooth, but he is known to be a sweetheart among his peers. Nash does have exceptionally thin, long fingers and toes, and he has a speech delay, but that does not slow him down!  Nash is able to craw and even can walk when he assisted! His fine motor skills are on par with his peers. Nash is able to tear paper, use his thumbs, etc. Nash is on the shyer side, but is definitely an active two year old. He loves playing with toys and jamming out to some awesome music!
Nash is looking for his forever home! Help make that happen by visiting the Great Wall of China Adoption today!
Visit GWCA's Waiting Child photo listing to request Nash's file today!
CLOSE