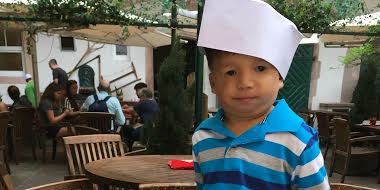 Every family's matching experience is unique, we say it every day. Whether you're matched with a child that you've hosted or a child that you find on our Waiting Child photo listing. The one thing that all families have in common, however, is that moment when all of the pieces fall into place and you know it's meant to be. For this family, that moment of clarity came when their local medical specialists confirmed that they would be able to provide their child with the care they needed once they got home. If your family is interested in being matched through our China Waiting Child adoption program, visit our China Waiting Child photo listing today!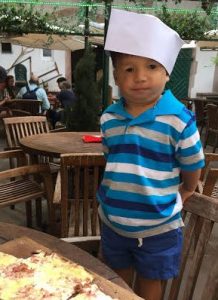 We had been in the US process for a year, so we had already met with a social worker and answered some questions about age of child, etc. My husband travels 3-4 weeks per month for his job and I work fairly long hours–occasionally needing to take calls into the evening–so we were advised that an older child that might need therapy or with severe health issues might not be best for us as we are unavailable during the day. This led us to believe that a child under 3 years of age would be best. So as we evaluated the 'special focus' needs that we could handle, we knew we needed to look at things that could be corrected with surgery or which would not require a great deal of therapy. This meant needs such as cleft palate were okay but cerebral palsy was not something we felt we could handle. Heart issues and other needs that are more severe were considered on a case by case and would have to be evaluated by a physician before we could make a decision.Based on the age range that we were open to, and knowing that it might take 6-12 months to bring the child home, we looked at children 2 years old or younger so that the child would be less than 3 when we got home.
Generally, I did the first review through the GWCA website looking at the pictures and brief profile. The first review was for the children's age and basic "correctable condition" analysis. Based on that, I would ask for more information from GWCA. If review of the additional information, photos and videos was positive, I would then ask my husband to review it as well. He usually had more questions. His initial pass on our son was negative based on our need to return the file in 24 hours so that we could look at another file too – the file indicated a possible developmental delay. I had seen a video of our son, however, and did not think he behaved like a child with developmental delays. So I asked a friend with experience in this area to look at the video. The friend agreed with my thoughts, so we decided to have a doctor review his file.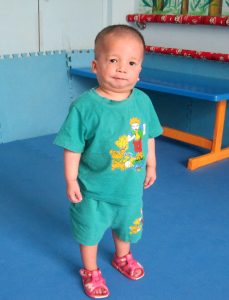 The medical review came back very positive — with a potential diagnosis of a primarily cosmetic birth defect and a recommendation to talk to a specialist in our city. The specialist reviewed our son's files and concurred with the GWCA doctor's diagnosis and said that if we brought him to our city he could perform surgery.At this point it seemed that this child met the profile of what we could handle and indeed that with a specialist for his condition in our city that it was "meant to be"! We immediately sent in our LOI and began the paper chase to bring him home.
Since then other families have asked us how to decide which special needs are "OK". The best advice we can give is that there is no right answer. Each family's answer is different based on resources (time, money and access to health care specialists in your area and people to assist the parents or give respite care when the parents need a break). If we had lived 10+ hours away from a craniofacial surgical center then we might not have been the best match for our son. I also think it's a good idea for the parents to agree up front on the criteria and then let one of them do the initial searching/sorting and have the other be a check and balance (i.e. Not look at all the pictures on the website). It's easy to get caught up in the sad stories of the children and to forget that as a family you'll have limitations that might not fit their situation. By having my husband as the check/balance man he could reel me back in when my heart overstepped our agreed upon criteria because he had not spent the heart wrenching hours looking at all the children's profiles. That may sound harsh, but it's important for one parent to remain a little above the process or detached while you are going through it.
Resources
Read More